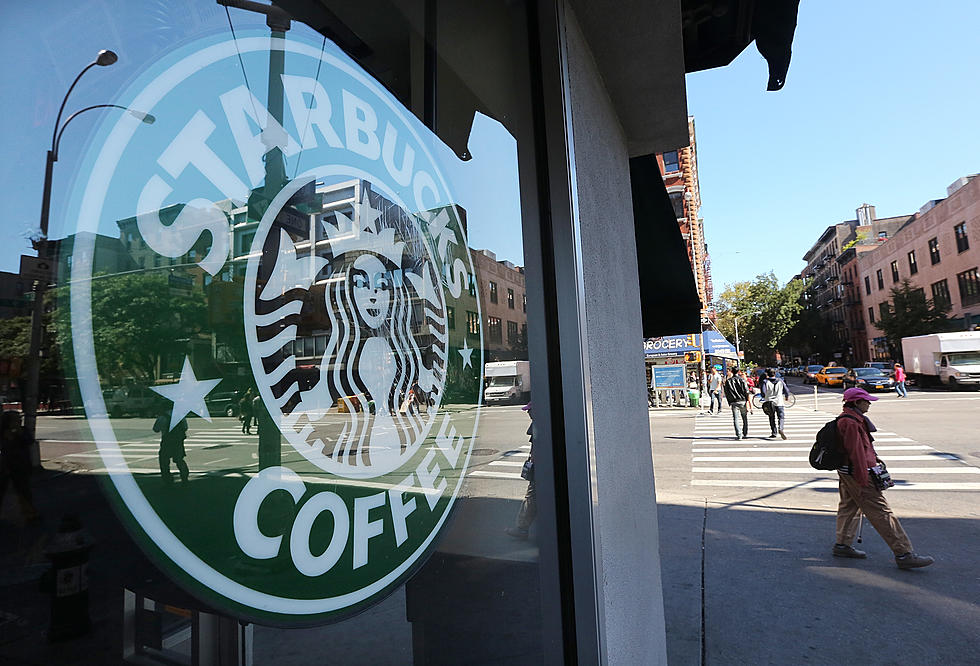 Starbucks Black Friday Deal Includes 1 Month Free Coffee or Tea
Getty Images
If you're a Starbucks fan, AND you're a Black Friday shopping fan, then this news is for you. The giant coffee superstore just announced a rather large Black Friday/Cyber Monday deal that they're pretty proud of.
According to USA Today, Starbucks will be selling $40 Brewed Refill Tumblers. These are reusable tumbler cups that you can bring back anytime during the month of January and get free refills of grande brewed coffee or hot tea.
Now, I will say, this is only happening at participating locations. Also, Starbucks Reserve coffees are excluded in the deal. Also, I haven't found out if they will have this deal going on at our Starbucks locations in Nacogdoches or Lufkin. I'll do my best to find out, though.
They will start selling the tumblers on Tuesday, November 26th, and will be selling them while supplies last. If you're a regular coffee drinker, then you know that $40 for a month of free refills is quite the investment. Or, if you have a coffee fanatic in your life, then this tumbler could be quite the investment for a Christmas gift. I mean, you know that Christmas is only a month away, right? There. Now I've done the Christmas shopping research for you. You're welcome.
Either way, this is a pretty cool promotion for Starbucks. And, it can get you free refills of coffee - or tea - for the entire month of January.