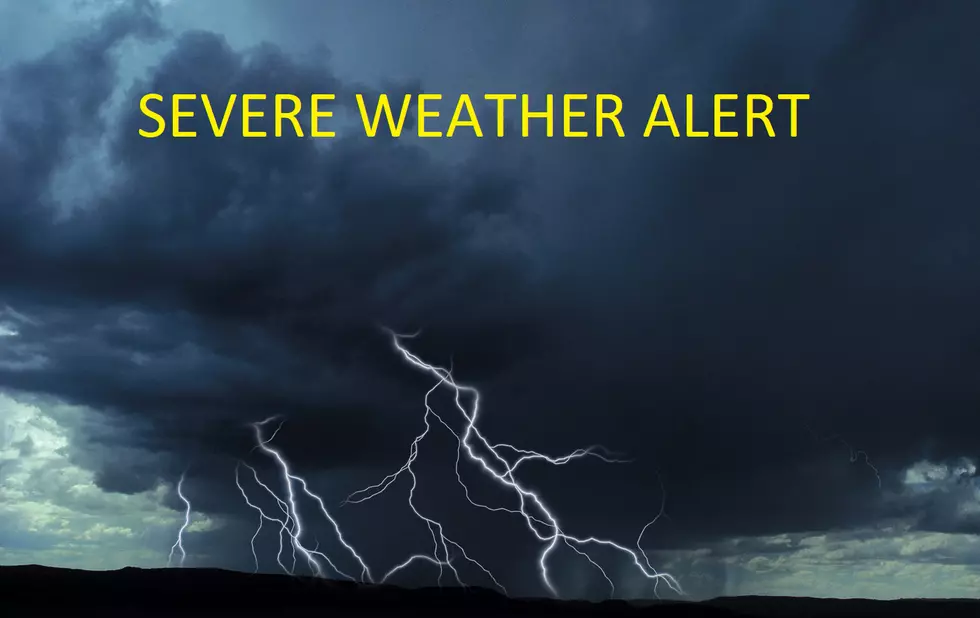 Severe Thunderstorm Watch Issued for Much of East Texas
thinkstock
The Storm Prediction Center in Norman, Oklahoma has issued a Severe Thunderstorm Watch effective until 9 pm for the following Deep East Texas counties:
Angelina
Nacogdoches
Houston
Trinity
Cherokee
Rusk
Shelby
Sabine
San Augustine
Polk
Rapidly developing and intensifying storms have been observed in portions of East Texas over the past hour.  Law enforcement personnel confirmed a tornado just west of Lovelady around 2:15 this afternoon.  Even though this storm cell has weakened, other storms continue to develop.
Keep listening to KICKS 105 for updates and download our free KICKS 105 App to have alerts sent to your smartphone.