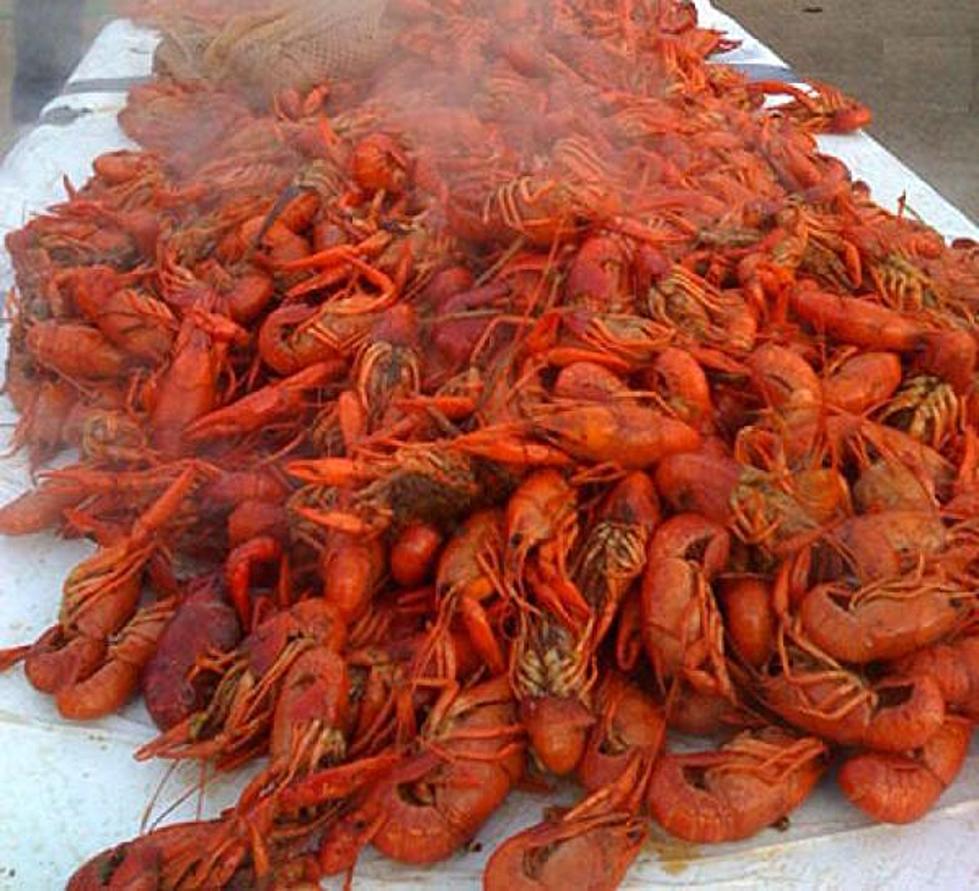 Police on the Hunt for $600 Crawfish Thief
Police in New Orleans are looking for the despicable thief or thieves responsible for a daring daylight robbery in the Crescent City last week.
Crawfish delivery driver Darrel Berthelot was making his usual rounds, delivering the delicious delicacies from farms all across South Louisiana to several restaurants in New Orleans.  Being that it's crawfish season right now, and the average Bayou State resident packs away more than 10 lbs Mr. the tiny land lobsters - this is prime money-making time for Mr. Berthelot.  When one of his regular customers had some trouble opening their roll up door at North Broad Seafood, Darrel walked over to help.  When he returned, half of the restaurant's order had been stolen.  All-in-all, WWL is reporting that four 40-pound sacks worth a total of $600 were stolen from Berthelot's truck.
Luckily, the crustacean crooks didn't get away scott-free - the entire cruel and evil act was caught on the restaurants security cameras.  Presumably, the New Orleans PD have an invertebrate investigations department dedicated to crimes of this nature that will bring these boil-burglars to justice.