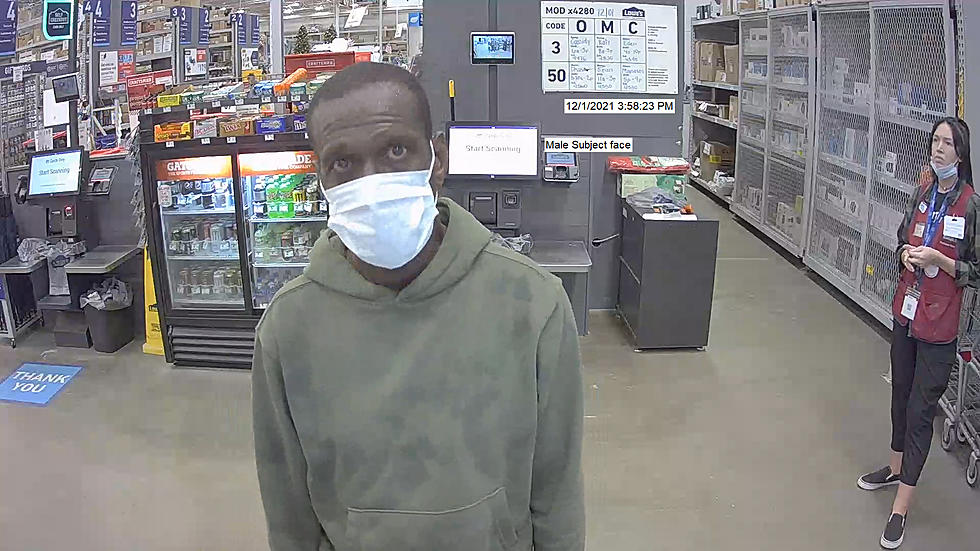 Nacogdoches PD Needs Your Help Hunting Down These Wallet Thieves
Nacogdoches Crime Stoppers
Nacogdoches Crime Stoppers is asking for help from the public to find who stole a woman's wallet and used her credit card on December 1st, 2021. There are three suspects total in this case.
They were all wearing masks in the photo at the self-checkout at Lowe's in Nacogdoches. The suspects in question appear to be two females and one male.
The masks make it harder to get a positive ID on the suspects, but they do have some clues for you. The Nacogdoches Police Department believes the suspects may live in the Nacogdoches or Carthage areas.
Get Paid For Accurate Tips 
Nacogdoches Crime Stoppers will pay a cash reward of up to $1,000 for the most accurate tip called in or sent directly to CRIME STOPPERS that directly leads to an arrest in the case.
Of course, all of the information that you give is be completely confidential and you will never have to give your name. You can submit your tips in one of three ways.
Visit their website at www.ncstips.com to make a tip or to get more information. They also have a secure mobile app you can download from the site.
You can also just call in a tip at 936-560-4636. Nacogdoches Crime Stoppers is the sole judge of who gets the reward payments. Take a look at the photos below to see if you recognize the suspects.
Unsolved Hit And Run Case In Nacogdoches 
We have sadly had so many hit-and-run cases in Nacogdoches and Angelina County in the past few months.
Nacogdoches Crime Stoppers is still looking for the suspect in the December 2nd, 2021 hit-and-run that resulted in the death of Gerardo Castro, 70 years of age, from Nacogdoches.
It happened in the 2000 block of South Street of Nacogdoches. The suspect was possibly driving a 2007 - 2014 Chevrolet Truck with front-end damage.
These 34 Texas 'Most Wanted' Criminals Were Captured in 2021
Texas law enforcement officials put in one heck of a year in 2021! Thanks to the tireless efforts of state, local, national, and even international agencies, the Lone Star State broke the record of arresting 32 of the most "Most Wanted" fugitives in the state back in 2013. After the dust settled, these 34 wanted crooks were behind bars.
19 Fugitives Wanted by the FBI With Ties to Texas
Take a look at these fugitives, some have rewards of up to $5 million dollars.
Security Devices For Your Catalytic Converter
Using a combination of these products could prevent you from becoming a victim of this senseless property crime.