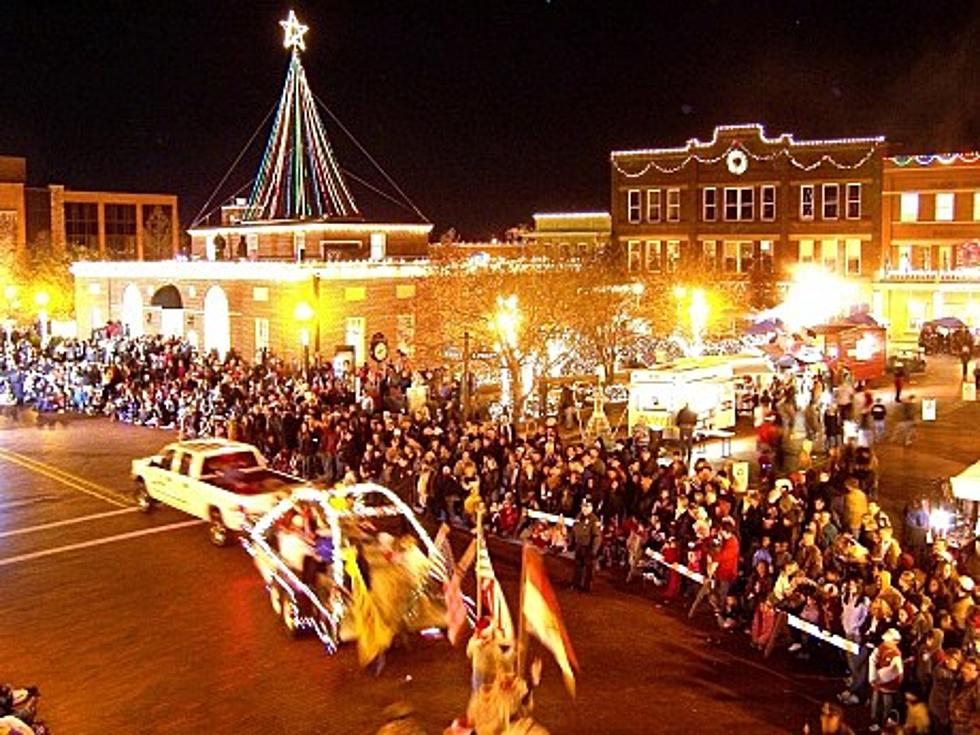 Nacogdoches Planning For Reverse Christmas Parade This Year
I'll admit, I had no idea what a "reverse parade" was until the announcement that Lufkin was going to be holding one this year, instead of their traditional parade. If you don't know what it is, it works like this: People decorate their floats, just like they would in a normal parade, but they park them in one spot. Then, the spectators drive by the floats and attractions. Thus, the "reverse" concept. It's a bit different, but during COVID-19, what really is normal...?
Anyway, that's what Lufkin is doing. However, earlier today, I found out that a reverse parade is also what will be taking place in Nacogdoches.
Saturday, December 5th, there will be a reverse Christmas parade in the parking lot of the Nacogdoches High School Stadium. It will begin at 6:30 PM that evening. Yes, it will be different from the traditional parades that take place on the brick streets downtown, but at least they're not just cancelling the festivities altogether.
And, if you were curious, this is a competition like they do every year. Winners will be announced the day after the parade.
If you're looking for more information about the Christmas parade, or you're looking for registration info, you can find it all at the Nacogdoches Nine Flags Christmas Parade Facebook page. There, you'll find the entry form and all the other info you'll need to get registered.
Enter your number to get our free mobile app
LOOK: See what Christmas was like the year you were born