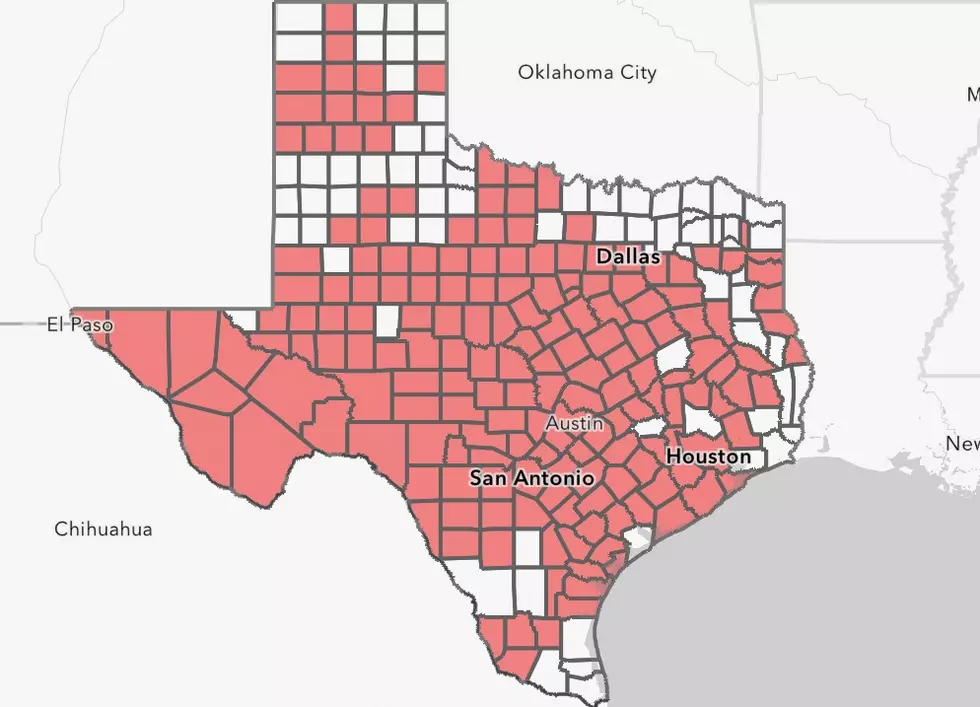 Nacogdoches Now Added to East Texas Counties Under a Burn Ban
Texas A&M
Add Nacogdoches County to the quickly growing list of counties across Texas that have put burn bans in place.  Today (Friday, July 1st), the Nacogdoches County Commissioner's Court held a special meeting at which they voted to enact a county-wide burn ban.
Effective immediately, all outdoor burning is prohibited in the unincorporated area of Nacogdoches County for 90 days unless the restrictions are terminated earlier. As of now, the City of Nacogdoches has yet to issue a burn ban within the city limits.
This order does not prohibit the use of fireworks or outdoor cooking on grills or smokers. However, it is strongly advised that anyone lighting fireworks should do so with extreme caution.  The extreme and extended heat and lack of rainfall have made much of the surrounding vegetation very dry and just the smallest spark or ember could be the catalyst for a devastating fire.
Keep in mind, that setting off fireworks within the city limits of many towns across East Texas (Nacogdoches included) is illegal and could result in hefty fines.  In Nacogdoches, a great and safe alternative to having your own fireworks show is to attend the annual Freedom Fest which will begin at 5 in downtown Nacogdoches and culminate with a huge fireworks display.
Currently, 182 out of the 254 counties in Texas are under a burn ban.  The only counties in Deep East Texas that are not include San Augustine, Jasper, Newton, and Rusk Counties.  The map below indicates in red those counties under a burn ban.  The map does not reflect Nacogdoches County being added.
Burn bans are not in place for counties in the southeastern tip of Texas, and that will probably be the case for a while.  As of this posting, the areas around Beaumont and Port Arthur are under a Flash Flood Warning after receiving upwards of 9 inches of rain over the past 12 hours.
Book At Stay At This Secluded Retreat In Manning, Texas
This is a great place to get away from the light pollution of the big city. Come and truly see how big and bright the stars at night are, deep in the heart of Texas.
See Inside This River Front Retreat With A Water Wheel In Crawford, Texas
This property is huge with 10 acres of nature.