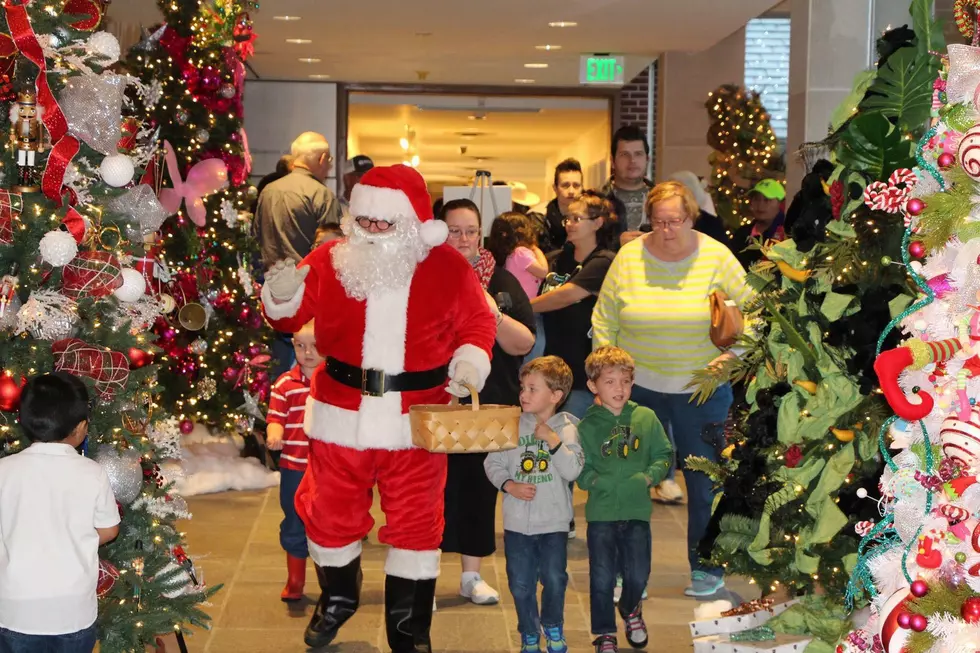 Museum Of East Texas Brings Back Festival Of Trees In Lufkin, Texas
Museum of East Texas
Halloween is over and thoughts have turned to Christmas. I know we skipped right over Thanksgiving, and I'm okay with that.
The Museum Of East Texas Festival Of Trees was reinvented for 2020 due to Covid 19. This year they are bringing back this festive fundraiser the way you remember it.
The MET started staging for the event by getting out all the decorations back in the middle of September. I wish I could say that I started my holiday preparations that early.
Trees Are Back 
Last year they reinvented the festival by putting up some 36" wood tree shapes that were decorated by volunteers and hung in the main gallery. There was also a display of antique ornaments and a few designed by local school children.
They distributed the blank tree forms to anyone that wanted to participate for free. They were displayed to keep the tradition going, with hopes of being back this year.
Now trees are going up all over the museum. 50 trees sponsored by local businesses are going up, and patrons are glad that they will be back.
They haven't announced when they will be ready to officially start the festival, but it's usually the end of November when it's all ready. This is a great exhibit that is free of charge, but donations are always accepted.
Engraved Brick Fundraiser
The Museum of East Texas is looking to fund the new 12,000 square foot Simon W. Henderson, III Education Building with an engraved brick fundraiser.
You can get a brick with your name or in memory of a loved one. Corporations and businesses can get bigger bricks that include a company logo.
Funds will go to fund the building project and to provide the classrooms with art equipment. The building will have six classrooms along with a large multi-purpose room and a brick patio. 
Downtown Lufkin Storm Damage
An unconfirmed tornado briefly ran though downtown Lufkin on Wednesday, October 27th, 2021. It knocked out power to Lufkin City Hall and many businesses in the area were affected.
8 Reasons To Work For The Lufkin Fire Department
There are so many benefits to being a hero in your community.
Gorgeous Retreat On Lake Nacogdoches
A stunning custom pool and every amenity awaits inside and out.