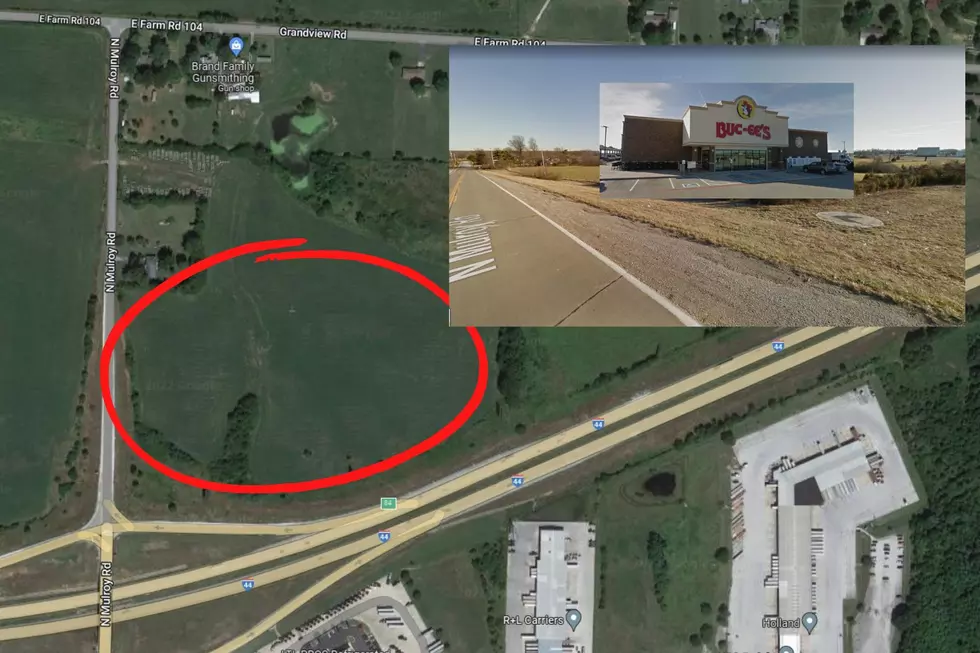 East Texas Buc-ee's Fans are Jealous of the News of Missouri Getting One Soon
Google Maps
There are a plethora of folks, including myself, who would love to have a Buc-ee's within our group of counties known as East Texas. The biggest rumors that have gone around are of a Buc-ee's coming to Interstate 20 in the Lindale area, possibly around Toll 49. To be honest, that would be a perfect spot. But while we daydream about having a Buc-ee's here, it was recently announced that Missouri will be getting their first taste of Beaver Nuggets soon.
Buc-ee's Close to East Texas
Terrell is only about an hour's drive from Tyler which makes for an affordable road trip if you have nothing else to do on a day off. For many years, doing some shopping at the outlet mall there was the reason for East Texans to make the trip. While that's still a good reason, having Buc-ee's there now, and everything that has popped up around the favorite Texas pit stop, makes the quick road trip that much more fruitful.
Several retail shops, a movie theater, a hotel and several restaurants have popped around Buc-ee's since it opened in Terrell in 2015. Its crazy to see the development from just the generic I-20 / Highway 80 spilt to what it is now.
Buc-ee's is Continuing it's Expansion Outside of Texas
Buc-ee's has expanded a lot over the last decade or so. There are locations as far east as Georgia and Florida with a location opening in Colorado in the near future and now the latest news of a location opening in Missouri.
This location is northeast of Springfield, Missouri in the 3000 block of North Mulroy Road just off of Interstate 44 as seen in the Google Maps photo below:
There is certainly plenty of open space to build there. Its expected to be around 53,000 square feet with about 120 gas pumps. Basically, about the size of the Terrell location which is 60,000 square feet with 90 gas pumps. The location is expected to bring about 200 jobs to the area.
Springfield is the Birthplace of Route 66. It's perfectly natural that Buc-ee's, the ultimate road-trip destination, is coming to this gorgeous stretch of Americana history. We are delighted to be a part of this community and excited to make Springfield our first stop in Missouri. - Buc-ee's Press Release
While Buc-ee's fans in East Texas wait for (hopeful) news of a location to break ground  (crossing fingers) in East Texas, the folks of Springfield, Missouri can celebrate when their pit stop opens roughly late 2023.
13 Great Locations to Add a Buc-ee's in East Texas
We've put together a wishlist of great locations for a Buc-ee's location in East Texas.
Great Christmas Gifts Found at Buc-ee's
If you have a Buc-ee's fanatic in your life you have plenty of options for Christmas gifts.
Terrific Terrell, Texas Home, 24 Minutes Away From Buc-ee's
This gorgeous Terrell, Texas home is for sale and puts you close to Buc-ee's.