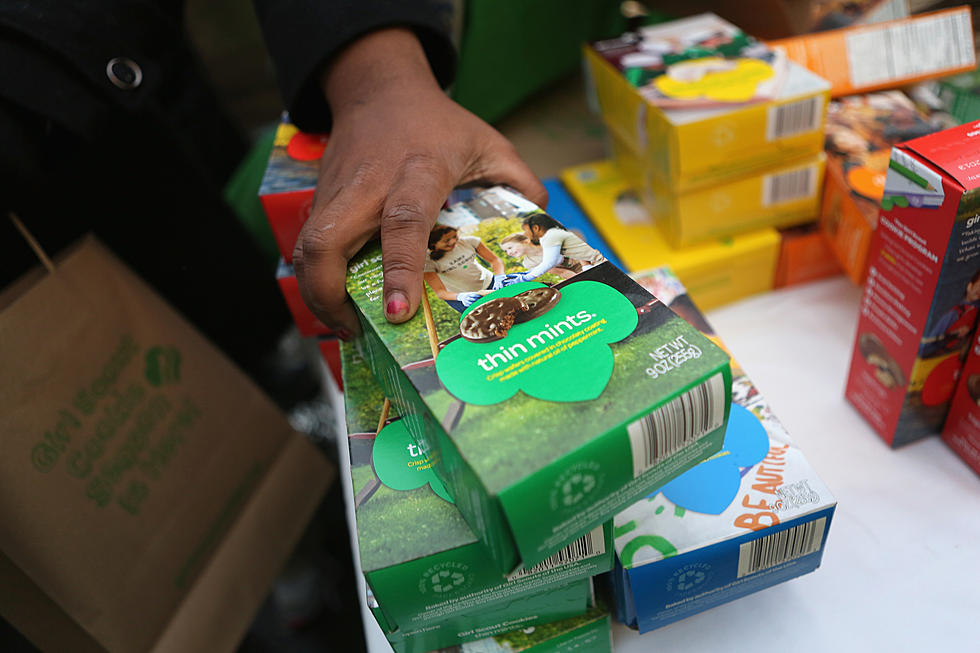 Man Who Bought $540 Worth Of Girl Scout Cookies Arrested In Drug Bust
John Moore, Getty Images
When doing a good deed goes wrong!
A South Carolina man by the name of Detric McGowan went viral because of a good deed for spending $540 on Girl Scout cookies to get a troop out of the cold has now been arrested.
According to People, McGowan was arrested by the U.S. Drug Enforcement Agency as part of an investigation launched in late 2018 and face multiple charges which include conspiracy to possess with intent to distribute controlled substances.
A spokesperson for the Girl Scouts of South Carolina Mountains to Midlands weighed in on the arrest in a statement,
Nobody was hurt. Nobody was threatened. We had no reason to believe that this man was anything other than one of our valuable customers that is helping Girl Scouts power awesome experiences through the Girl Scout Cookie Program.  This is now in the hands of law enforcement and of course we will cooperate with authorities.
McGowan is also one of four suspects accused of trying to smuggle more than a million dollars in case out of the U.S.
He is still in police custody.