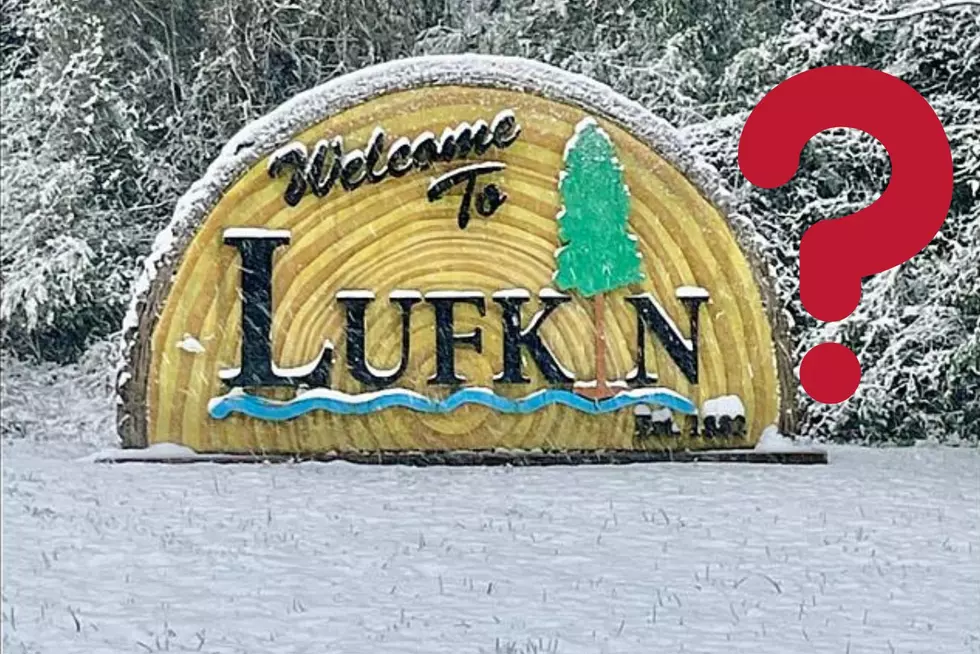 Winter 2023: Will Lufkin, Texas Get Snow This Year?
TSM Lufkin/canva
Our friends in Dallas and Austin are dealing with a ton of ice resulting in useless overpasses, power outages, and downed trees. We have remained relatively unscathed here in Deep East Texas.
Yes, it's cold but it's not quite freezing. There has been a ton of rain and localized flooding for days. We had some frigid temperatures right before Christmas. Temperatures dipped down to around 15 degrees in some areas, but no white stuff fell from the sky.
The old saying still stands true. If you don't like the weather in East Texas, wait a few minutes. Just know that the same phrase is used all over the country not just here.
May The Snowpocalypse Never Come This Way Again
We all still have post-traumatic stress after the big deep freeze that occurred two years ago in 2021. Those single-digit temps in concert with all that snow and ice were almost once-in-a-lifetime events.
We hadn't seen that much snow since 1983 in Lufkin. The fact that it happened so recently has put us on high alert for something like that happening again.
As in life, how it happens next time will be completely different and there isn't much to be gleaned from thinking about how to never be in that situation again. Being vigilant with generators and other measures you might never need again is a lot of effort.
What Are The Chances Of Snow In 2023 In Lufkin? 
Looking ahead at the 10-day forecast we can see all the way to February 12th. That time frame has no snow forecasted in our area.
Looking at almanac.com and their long-range weather forecast for Lufkin, this was the only chance we really had for snow. It seems the worst of Winter 2023 has already happened here, and temperatures are set to be above normal for the rest of the winter.
And normally it doesn't snow in Lufkin.
Snow Pics 2021