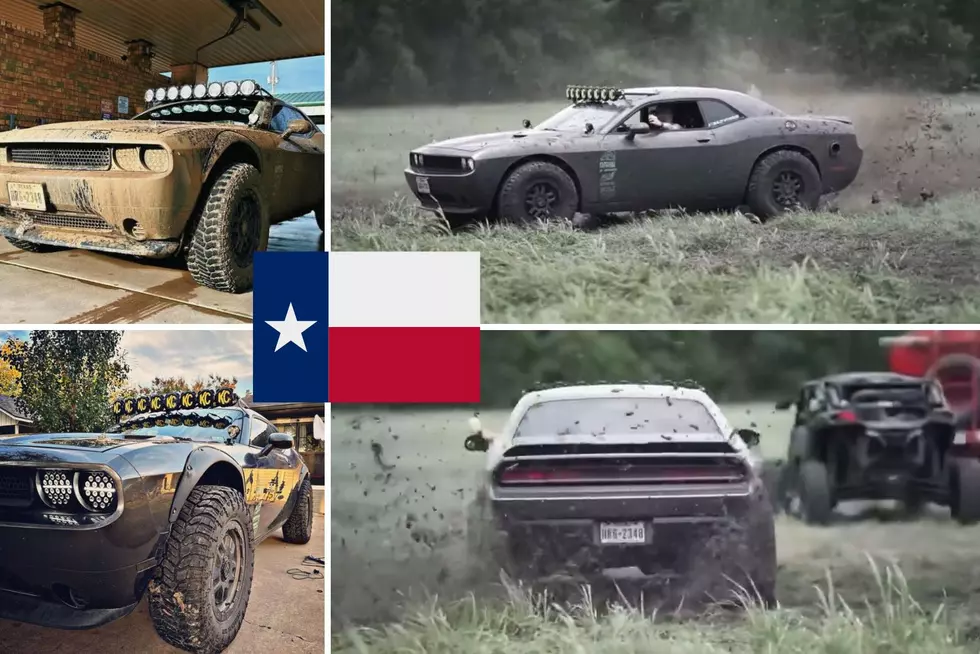 Only In Texas: Redneck Rally Challenger Hits Off-Road Park
builditwithboose/instagram/youtube/canva
Trucks are king in Texas, but there is just something about a Dodge Challenger. They really remind you of the old muscle car days.
There are more Dodge Chargers registered in the state, but this smaller sibling is just as likely to be seen out on the roads. The vehicle has been produced with few cosmetic changes by Dodge since 2008.
|| The DPS Has A 1080HP Hellcat On Patrol In Houston >>
Dodge is sounding 'Last Call' and discontinuing the Dodge Challenger and Charger this year. It's only fitting that someone from Texas took this little powerhouse and did something unorthodox with it.
Who Needs A Truck When You Can Build It With Boose
Dillon Boose, from a small Texas town north of Dallas, has made his V6 Dodge Challenger into a redneck dream car. So many mods are still in progress, including switching out that V6 for a more potent V8.
Since the Dodge Challenger has been around for so long, there are tons of aftermarket parts for them. None of which are designed to turn your Challenger into a Pre-Runner or Baja beast.
|| Why Does Everyone In Texas Have One Of These On Their Truck? >>
Dillon has spent the past two years in uncharted territory, and we are here for it. He has been cutting the fenders, adding a lift, and integrating off-road lights, all while documenting his progress for everyone on social media.
Build It With Boose Has 200K Followers On TikTok
Boose recently set a goal of 2K followers on his Instagram and YouTube channels.  When he gets there he is going to stab a 2014 SRT V8 Hemi 6.4 in the Challenger.
He is just about there, so like follow and subscribe so we can hear that lope. Check out this recent trip to the Lone Star Off Road Park in Grand Prairie, Texas.
See This DPS Dodge Challenger Hellcat Redeye In Houston, Texas
In an effort to cut down on reckless driving this 1080hp monster is patroling the streets of Harris County.
Collectable Cars VS. Semi Accident
See just how close this semi came to the classic cars for sale on this lot between Lufkin and Nacogdoches.
Thunderstruck: The New Ford F-150 Lightning At Lufkin Ford
We caught lightning in a bottle and got up close and personal with this truck that hits all the marks.