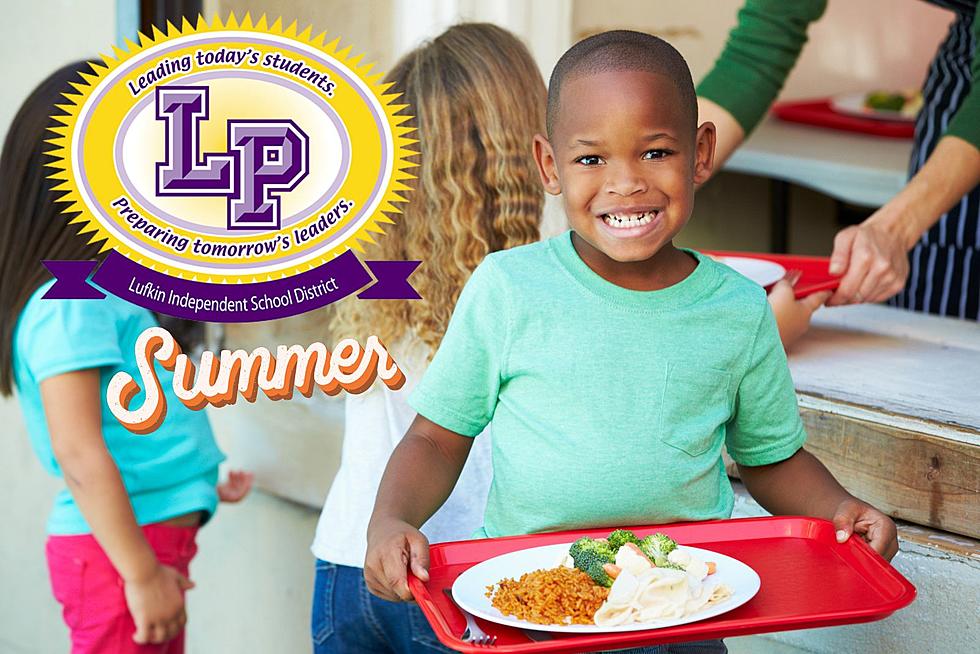 2023 Summer Meal Program Starts May 31st In Lufkin, Texas
canva/monkeybusinessimages
No ID required
Text 'FOOD' to 304-304
Call 211
Kids in Lufkin are almost out of school. The last day for Lufkin ISD is this Thursday, May 25th, 2023 and the kids will have early dismissal.
Many young scholars are stoked for summer vacation, while some are sad to leave their friends at school. Others are worried about when they will get their next meal.
There will be 8 places in Lufkin for students to get meals over the summer. These are provided by the USDA.
USDA Nutrition Program Provides For Lufkin Children
Though this program is administered by the Texas Department of Agriculture and carried out with the help of local schools and churches, it is funded by a country-wide USDA program.
With grocery prices at an all-time high, families struggle to get their children's basic needs met. Programs like this help fill in these gaps and make sure that well-fed, happy kids come back to school in the fall.
There are no restrictions for kids picking up the meals. No identification is needed for children and teens 18 years of age and younger or enrolled students with disabilities up to 21 years of age to be fed.
No matter where they are this summer in the state of Texas you can find them a healthy breakfast and lunch. Use one or any combination of the tools provided below to find a nearby meal site.
1. Call 211, or
2. Text 'FOOD' to 304-304, or
3. Use the interactive map HERE to find a site near you.
Next Steps:
Once you've located a meal site using one of the tools above, simply show up at the specified meal time.
NO ID is required.
NO reservations are required.
Call to confirm dates, times, and meal service details closer to the actual day. They are subject to change at any time.
2 East Texas Teenagers Among 28 Kids Who Went Missing in April of 2023
Information is desperately needed to return 28 Texas kids to their home, including a Kilgore and Henderson family.