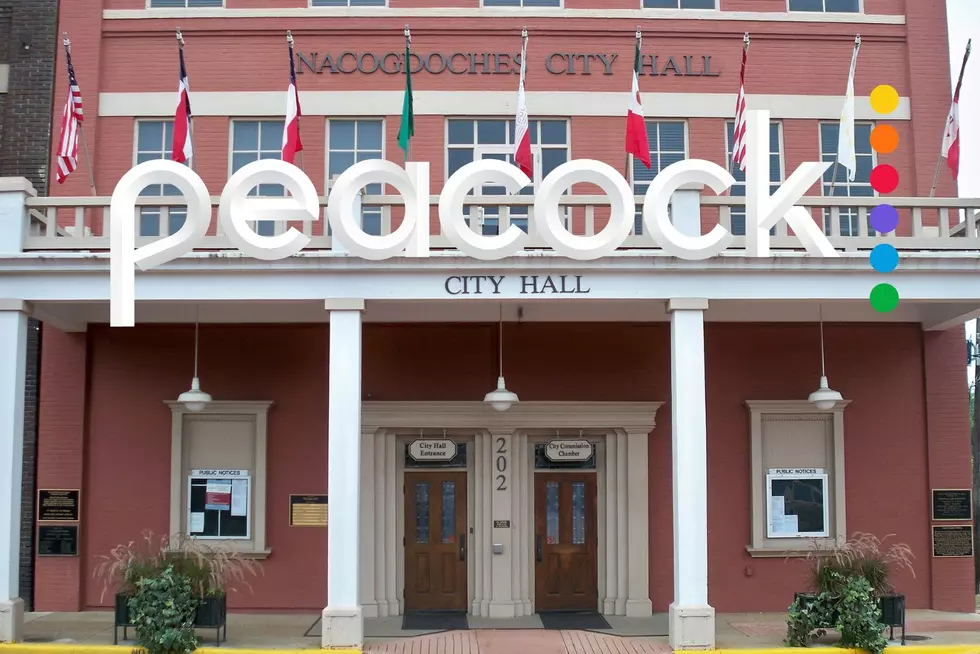 Nacogdoches, Texas Mentioned In New Hit Series On Peacock
tsm/peacocktv.com/canva
I've been watching the new Peacock hit series "Poker Face" during lunch, and I just got to Season 1 Episode 3. The episode was named "The Stall" and when the show opened everyone was talking in East Texas accents.
Before Natasha Lyonne's main character, Charlie, even makes it into the episode Milton "Lil Rel" Howery Jr. playing Taffy Boyle is on his radio show "BBQ & A". Boyle does the show from a fictitious radio station, KZWH 510 AM
He shouts out Nacogdoches, Carthage, Belgrade, and Pineland in the opening of his radio show. I was amazed when I heard the names of our towns on "Poker Face".
Belgrade, Texas Is 123 Miles From Carthage
Since Belgrade, Texas is over a two-hour drive from Carthage, the only thing these four towns have in common is that they are near the Louisiana border. This would have to be a massive AM radio station to go that far, even at night.
Once again people not from East Texas just can't imagine the scale of our area. It is difficult to fathom how far apart all the towns are here, nor could I discern what town the episode was actually set in.
I will give them a pass on that part of things, and they did get some things right. One of the pitmasters had rubber gloves on over heat-resistant gloves, and that looked correct.
Poker Face Is On Peacock, The NBC Streaming App
Peacock is relatively inexpensive as streaming services go. I opted for the version with commercials, so it was even cheaper. Check out the episode for yourself and see if they got it right.
Historic Home in Nacogdoches, Texas For Sale
This historic home in the Virginia Avenue Historic District in Nacogdoches, Texas is going to make someone's dream come true.
Magnificent $1.2 Million Dollar French Estate In Nacogdoches
Dream big with this massive hidden estate right behind Nacogdoches High School.