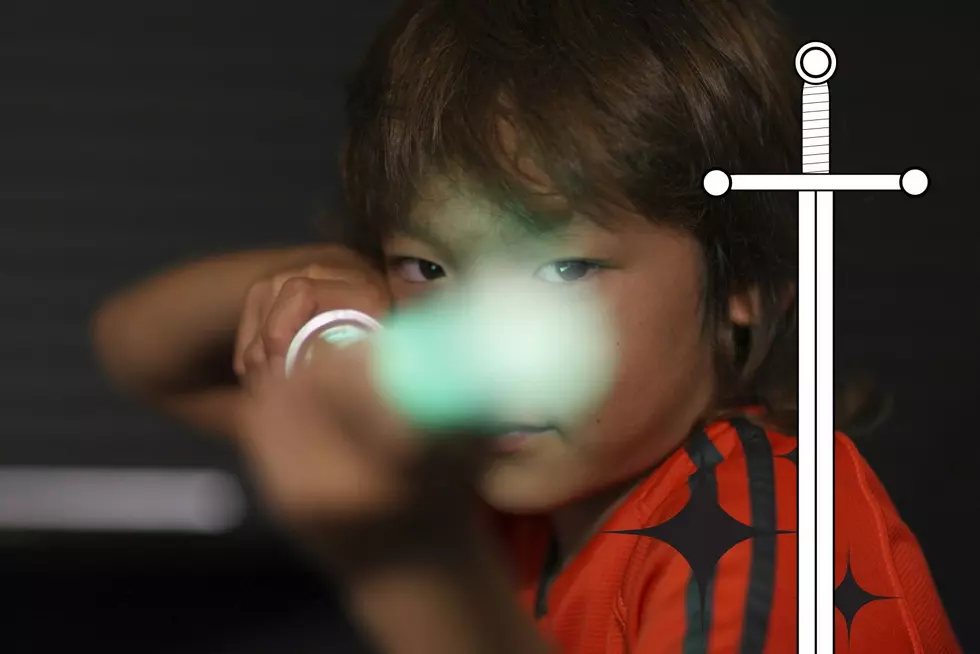 Lufkin, Texas Man Reports His Lightsabers Among Things Stolen
Getty Stock / ThinkStock/Canva
A Lufkin, Texas man had a very strange Thursday morning. According to the Lufkin Police Department, he came home to quite the scene.
After being out of town he arrived at his residence on Thursday morning to a goldilocks situation. At around 8:30 AM, he found a stranger asleep on his couch and another in his shower at his Shadow Creek apartment located at 2800 Daniel McCall Drive.
The police were called and the unwanted house guests were identified as Gavyn Deaton, 17, and Jordan Johnson,18, both of Lufkin. They were arrested for burglary of a habitation.
Lufkin Man Has Lightsabers And Other Items Stolen From His Apartment
After the pair were arrested and taken away, he later noticed that there were quite a few things missing. He had two TVs, a Macbook, a PlayStation 4, Airpods, his pair of lightsabers, and some clothing missing.
Of course, as a Star Wars fan myself I was drawn to the fact that they had stolen his Jedi weapons. Some recreations can go for hundreds of dollars, and movie props could go for thousands.
Actually if you think about it, lightsabers are one of the most stolen items in Star Wars. Though some would say "acquired", I would say they were stolen.
Lightsabers Are One Of The Most Stolen Items In Star Wars
Fans think Darth Vader took Obi-Wan's lightsaber after he won that battle in "A New Hope". Somehow Obi-Wan had Anakin Skywalker's lightsaber to give Luke in the same movie, so turnabout is fair play I guess.
I hope this guy gets his lightsabers back in time to bring them to see the original Star Wars movie at the Pines Theater this June. Check out all the movies in the list below.
2023 Pines Theater Movie Lineup
The best thing about the Pines Theater is that the concessions and ticket prices are very reasonable. Tickets to these movies are only $5 and they are all on a Friday night at 7 PM.
Actors Who Were Wasted in Star Wars Roles
These wonderful stars have appeared in Star Wars movies and shows, but only in parts so small they left us disappointed.