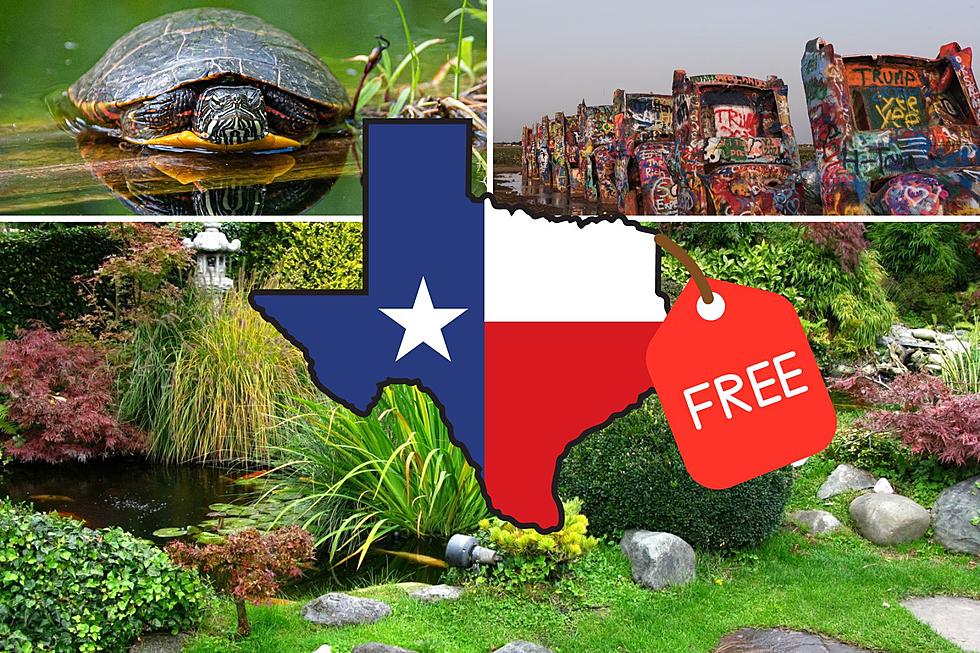 30 Free Things To Do This Summer In Texas
Michael J. Rivera/TSM/Canva/Thinkstock/Getty Images
Save money on trips
Add these sights to your vacation
Free and fun attractions
If you are going to be traveling in the great state of Texas this summer there are better things to do than just wildly swiping your credit card at every turn. Texas natives love to vacation in their home state to save money, and now you can use these tips to save even more.
When going on vacation it's family time that really matters. It's not about how much you spend. It's all about your attitude and what you say to the kids to make it a fun time.
Being away from home is already an expensive endeavor. You'll have to get a place to stay and buy gas, airfare, and food.
Save Big Money On Experiences In Texas 
There are free things to do almost every day of the week in Texas. You could even save money booking hotels during the week and avoiding the weekends.
Explore Texas and see some amazing sites free from admission charges and long lines. There are opportunities for animal watching, museums to visit, and so much more for no money.
Some of them might even be on your travel bucket list and you didn't even know they were free. Just make sure you have a bottle of water, sunglasses, and a hat, because the heat is brutal this time of year.
You can even keep the kids entertained with some of these free things to do in Texas. Take a look at the full list of free yet fun attractions.
LOOK: These Are the Highest-Rated Free Things To Do in Texas, According to Tripadvisor
10 Rules and Tips for Boating in Texas
To help keep your friends and family safe on the water make sure you follow these tips.