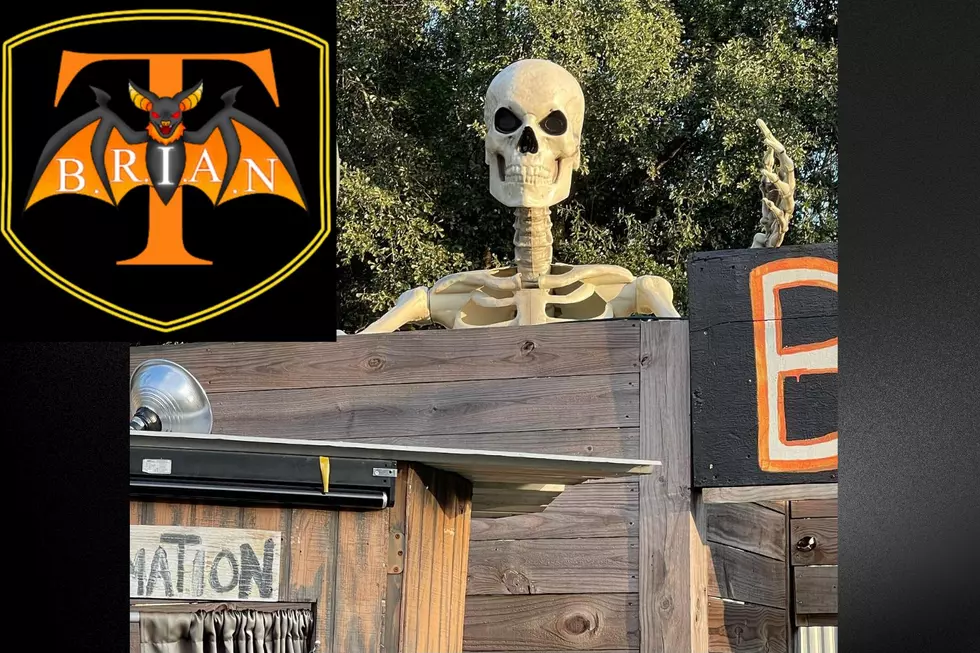 7 Big Kid Halloween Events In Deep East Texas
Total Insanity Hauntpark via Facebook/Canva
This lineup of haunted houses and events planned around Halloween in the Pineywoods all cost money. Some are 21+, some are 12+, and others you can bring your bravest younger kids. Use your own judgment about how adult and how scared you want to be.
1. Garrison Haunted House
Get scared in Garrison at the Haunted House on Elm Street. They take cards and cash, and are ready to scare you. $10 for adults and $5 for kids under 10 years of age. They are very respectful to small ones and people that don't want to be scared. No touching!
2. Ghosts Of Millard's Crossing
On Saturday, October 29th from 10 am until 9 pm the Ghosts Of Millard's Crossing event sounds like fun for the entire family. They have a spooky hayride if you are brave. Tickets are $10 for everyone with price breaks for 1 and 2 year-olds at $5.
3. Haunted Walking Trail
There is a 15 - 20 minute walk dotted with screams and scares waiting for you at Hijinx Trampoline Park in Hudson. This one is recommended for 12 and up. The masks they have look pretty scary in the light, so in the dark it will be goulish.
4. Total Insanity Haunt Park
This is located behind the Hudson Volunteer Fire Department at 4711 Ted Trout Drive. It is a big haunt park and is supposed to be pretty scary. Tickets to the 3 attractions can be purchased separately. $10 for one, $18 for two, and $25 for all three. Click Here to find out more about this event for a cause.
5. House Of Haunted Horrors
The House of Haunted Horrors is at 772 State Highway 147 in Zavalla. It is open on Friday and Saturday from 7 pm - 11 pm and on Halloween from 5 pm until midnight. They lowered the price and now it's just $10 to get scared.
6. Chills And Thrills Halloween Costume Party
You found it, a 21+ party just in time for Halloween. The Nacogdoches Jaycees are throwing this Chills and Thrills party at Banita Creek Hall in Nacogdoches. Tickets are $25 and all proceeds go to the Boys & Girls Club of Nacogdoches.
7. Terror In Transylvania - Murder Mystery Dinner
This Friday and Saturday enjoy some BYOB adult Halloween fun at the Stone House Kitchen in downtown Nacogdoches. The Murder Mystery Dinner is actually Dracula's birthday celebration. Tickets are $40, CLICK HERE for more details. Get signed up now if you want to go, so they can assign you a character.
Last-Minute Pop Culture Halloween Costumes for 2022
From viral TikTok stars to unexpected celebrity costumes.
Last-Minute Pop Culture Halloween Costumes for 2022
From viral TikTok stars to unexpected celebrity costumes.
The Best Halloween Costume Ideas From 2022 TV Shows
Need inspiration for your trick or treat ensemble? Here are some fun ideas from recent TV hits that will make you a stand out at a Halloween party.