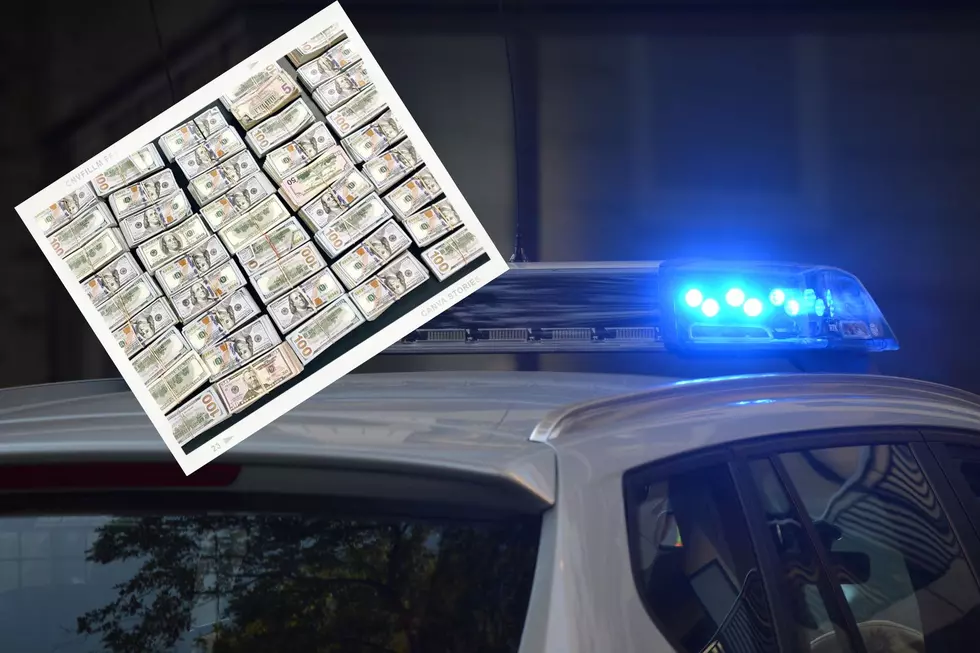 Henderson, TX Cops Seize Nearly Half A Million In Cash During Stop
Canva/ Henderson Police Facebook
Riding down the highway with a small fortune in cash is not optimal unless you're in an armored truck or have some security with you. In most cases, if you get pulled over with a bunch of cash and no way to prove how you obtain can lead to law enforcement taking it off your hands in your Texas. Its called "civil asset forfeiture" and we'll explain it in a minute.
Henderson, TX Police And A Mt. Enterprise Marshal Found A Surprise During A Traffic Stop
According to a post on their Facebook page, officers with the Henderson Police Department, working a joint task force with Mt. Enterprise Marshal John Randolph, conducted a traffic stop on Highway 259 in Mt. Enterprise, TX.
During the traffic stop the H.P.D. Officer noted several behaviors and travel plans that are consistent with criminal activity.
The H.P.D. Officer asked and received consent to search by both occupants of the vehicle. During the search a large amount of U.S. Currency, totaling over $450,000.00 was located.
After further investigation the currency is believed to be derived from criminal activity, which later was seized pending a seizure forfeiture hearing. This case is still under investigation.
One Thing I Noticed Was No One Was "Arrested" So What Happens Next?
According to The Law Office of Steven Jumes, Law enforcement can use civil asset forfeiture to seize property they believe has or will be involved in a crime. Law enforcement can use civil asset forfeiture to seize cash, a vehicle, personal belongings, or even a house. In Texas, an asset forfeiture proceeding is civil.
Prosecutors charge the property, not the owner, with involvement in a crime. So if you're ever pulled over with a ton of cash on you and you consent to a search, cops can take your money and you'll have to fight to get it back in court.
30 Texas Children, Including One from Tyler, Have Gone Missing in June of 2022
These children have all been reported missing during this month alone. If you have any information into the disappearance of these children, call 911, your local authorities or 1-800-843-5678.
DWI Is Still A Huge Problem, 17 Arrested This Week In Gregg & Smith Co. Texas
These East Texans were arrested in Smith County and Gregg County for driving while intoxicated from June 13th - 16th.
All Active Warrants in Lindale, TX (June 2022)
Here is a look at all active warrants as published by the Lindale, Texas police department in June of 2022.