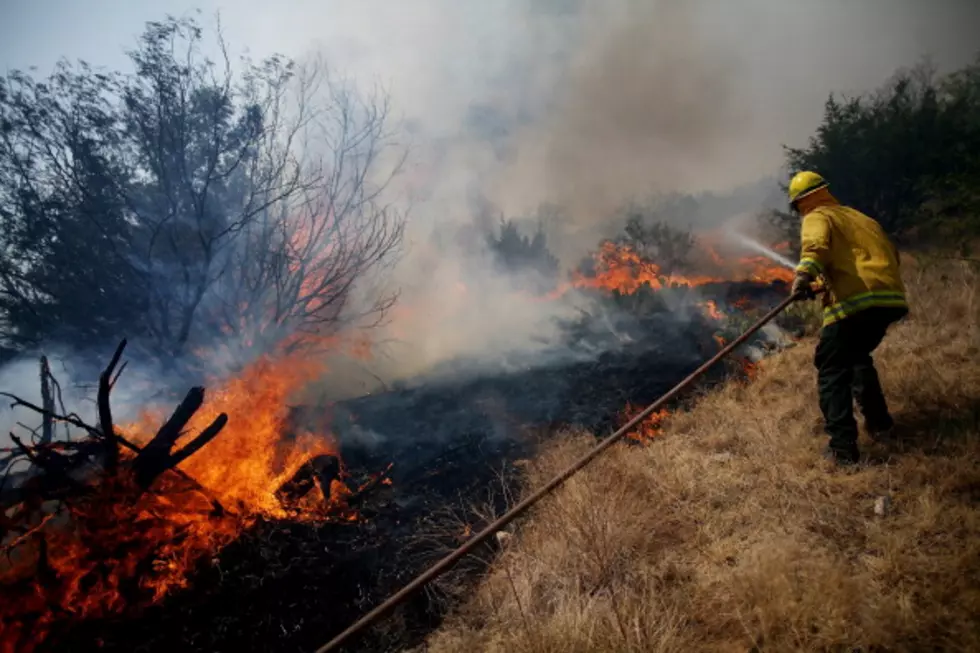 Groveton Man Indicted for Starting Trinity County Wildfires
Tom Pennington, Getty Images
A Trinity County grand jury has indicted a man on charges of setting three separate fires in forest land in August and September.
21 year old Kenneth Woychesin III is charged with three counts of arson.
Trinity County District Attorney Joe Ned Dean says Woychesin is accused of setting two fires on Forest Road 501 and another on JV Price Road.
The fires on Forest Road 501 were set on August 16th and 30th,  and the other was set on property adjacent to FM 2262.
Deputies from the Trinity County Sheriff's Office arrested Woychesin Friday at his home outside Groveton.  Dean wouldn't comment on how investigators connected Woychesin to the crimes, saying only that the grand jury had more than enough evidence to indict him.
Dean says all of the fires were relatively small, with none more than 30 acres.
Oddly enough, it's reported that Woychesin is a member of a volunteer fire department in the area where he allegedly set the fires.
If that's true, he's not the first firefighter to deliberately start a fire just to give his department something to do.