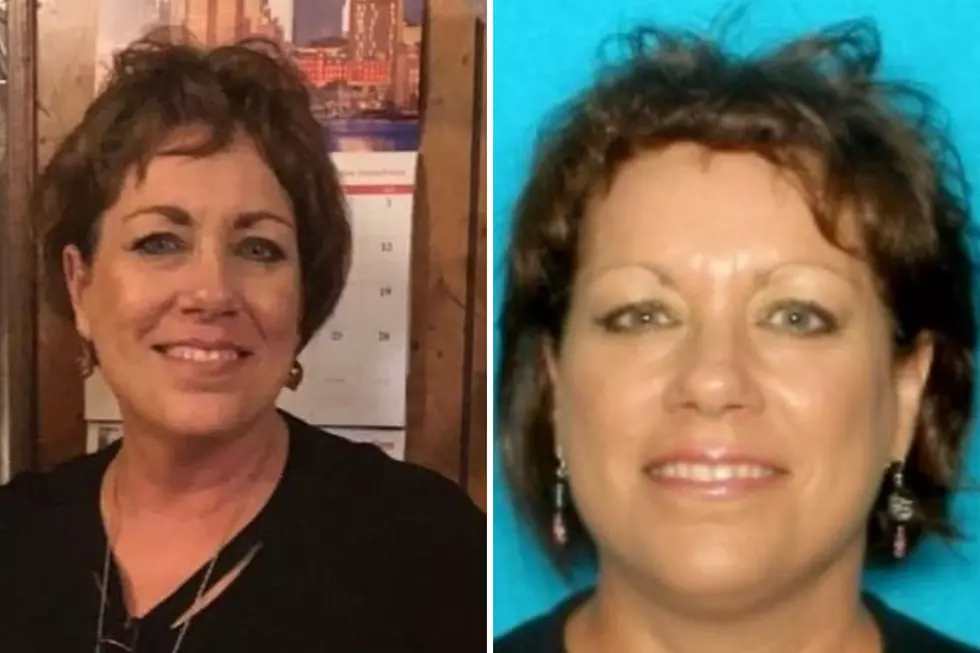 DPS Issues CLEAR ALERT for Missing Huntington, Texas Woman
Contributed Photos/ACSO
The Texas Department of Public Safety has issued a CLEAR ALERT for Paula Capps of Huntington, Texas. Authorities believe Capps to either be in imminent danger and/or her disappearance is involuntary.
The 59-year-old woman was last seen on Thursday, August 11 around 10:30 a.m. She was walking near the 1800 block of Billy Clark Road, near Mill Creek.  This is located a few miles north of Huntington.
Over the past twenty-four hours, numerous search operations have been conducted.  Helicopters using thermal imaging were reportedly used overnight.  Hudson Fire Department's Search and Rescue Team has also been assisting in the search for Capps.
It is believed that her dog, Sawyer, a brown and white Pointer, should be with her.
Paula Capps is described as 5'5" tall and weighing around 160 pounds. She has blue eyes and brown.  She also has scars on both sides of her neck. It is not known what clothes she may be wearing.
According to a Facebook Post by the Angelina County Sheriff's Department, Capps suffers from dementia.  She is a retired 5th-grade science teacher from Huntington ISD. There have been many former students and co-workers who have expressed their concern and have offered prayers for the safe return of the former school teacher.
Anyone that locates someone matching her description or anyone that may have any information that may lead to locating her is asked to contact the Angelina County Sheriff's Office at (936)634-3331.
Please say a prayer today that Paula Capps will be found safe and sound and returned to her family and friends. 
Lufkin, Texas - 10 Year Challenge
The 10-year challenge is getting quite the attention on social media. Let's take a look at how certain areas around Lufkin have changed over the past ten years or so.