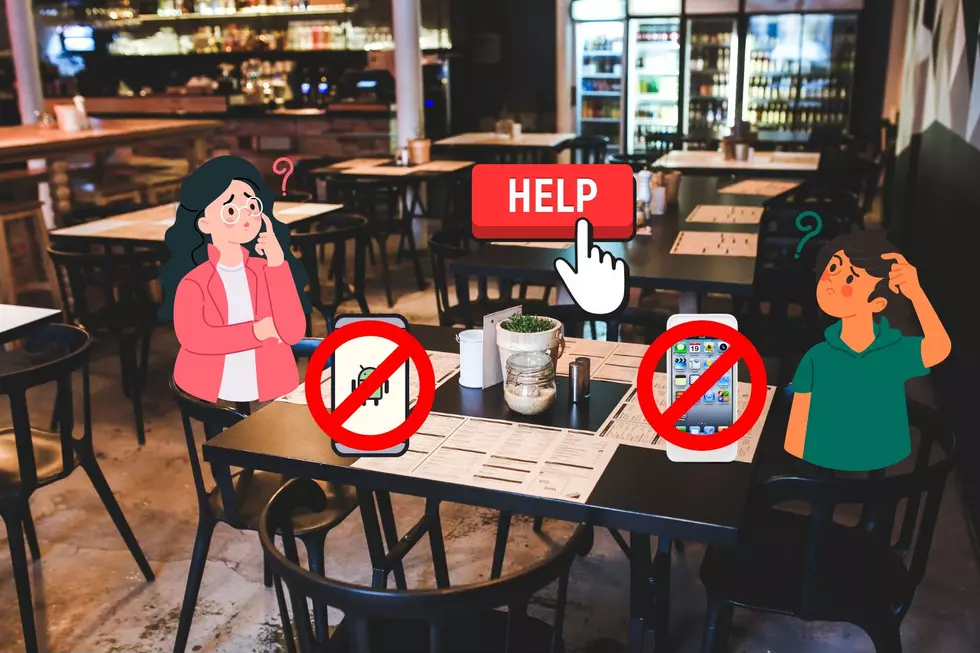 Call Declined: Restaurant In Fort Worth, Texas Bans Cellphone Use
Canva
We all have been eating with somebody when a phone call interrupts the meal. What do you do in a moment like that? Do you step away from the table? Do you just let it ring, or is it too important to let go to voicemail? It's a question that plagues a lot of people, including myself, but one restaurant in Fort Worth, Texas is making the decision easy for visitors. They'll just straight-up yank away your phone.
Enter Catarina's in Fort Worth
The restaurant has a simple rule: no cellphone usage allowed. According to NBCDFW, guests have to lock their cellular devices in a bag when they first enter. And the phone won't be released to them until they leave the establishment.
And for those thinking they can get away by sneaking a quick peek...
The staff will looking around to make sure you aren't using one.
The owner of Catarina's, Tim Love, simply stated the reason for the rule to NBCDFW: "We wanted to make something that was special."
He also said that if your caught with your phone, "We're going to kindly ask them to put their phone in the bag, we've already had that happen. Some people forget. They just have their phone in their pocket. We give them the bag. They put their phone in the bag. It's not a big deal."
Yes, there is even a dress code for those wishing to dine at the restaurant.
Could you dine in a establishment like this?
Let us know by sending us a message on our FREE station app! (We won't get mad at you!)
Top 25 Delicious Foods & Drinks That Define The Great State of Texas!
There's more to Texas than just Dallas Cowboys and oil in fact, Texas has helped shape the taste of America. From BBQ, to Tex Mex to Ice Cream and beyond, Texas has introduced the rest of the U.S. to the Texas way of life through food. So what foods and drink make Texas so special? Let's take a look.
Top 20 Restaurants Central Texans Wish Would Come to Temple
A while back, I
asked the good people of Temple
if they could picture a good restaurant to fill the lot on North General Bruce Drive where the soon to be torn down Long John Silver's stood.
This was before it was announced that a Dutch Bros. Coffee location would open there (which was one of the places I predicted as a contender in our article).
So now Dutch Bros. is open in that spot, but the responses to my survey were interesting because they paint a picture of just how diverse Temple's population is. People recommended some familiar restaurants with locations in the surrounding area, but also a few I'd never even heard of.
Here are the top 20 results of the survey. Let's see what the good people of Temple are craving!
Check Out This Giraffe Mansion in in Fredericksburg, Texas
If you've never heard of a giraffe mansion, there's now one in Fredericksburg, Texas. Let take a look at this very unique experience.
Hook 'Em! 7 Celebrity Graduates From University of Texas at Austin
When you think of the University of Texas at Austin, what comes to your mind first? Is it celebrities? Of course, some celebrities are more vocal than others about their alma mater. Matthew McConaughey lets everyone know where he came from, so no surprises there. The actor is also a Professor of Practice at the university's Moody College of Communication, and graduated in 1993 with a Radio/TV/Film degree from UTA.
Aside from McConaughey, you might be surprised at some of the famous people who picked up a degree in the Lone Star State's capital city.