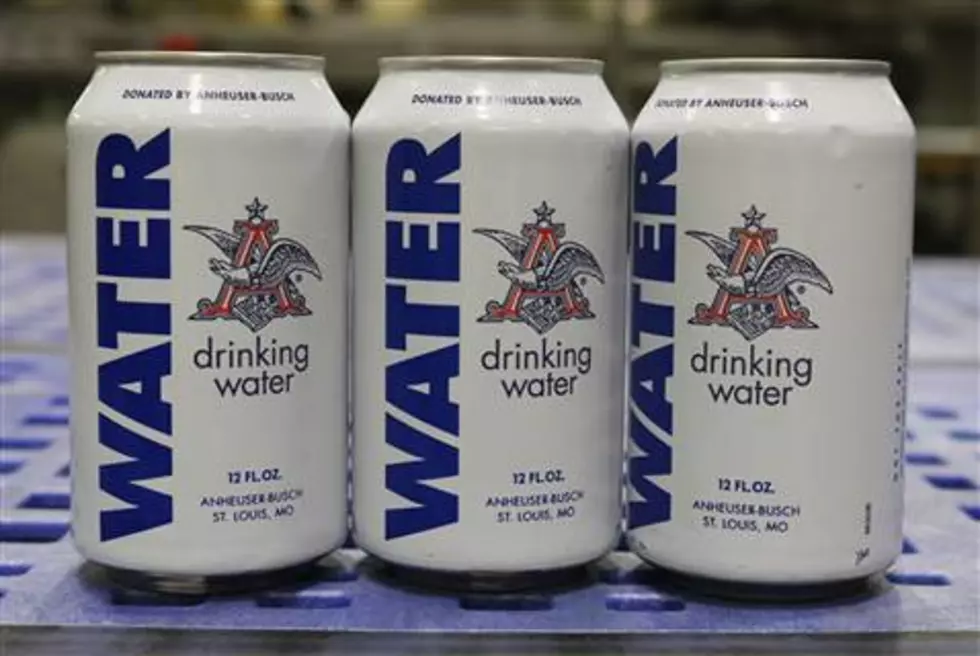 Anheuser-Busch Stops Making Beer, Starts Canning Water for Texas Flood Victims
Photo from Anheuser-Busch
With all the assistance needed for flood victims in Texas and Oklahoma after our recent severe weather, many people are looking for ways to help. Anheuser-Busch has found an interesting way to do their part.
This week, the company's brewery in Cartersville, Georgia stopped production of beer in order to switch to producing canned drinking water to send to the devastated areas. They will produce 50,000 cans of water for the American Red Cross.
They actually do this a few times every year with their Red Cross partnership and send the cans to different areas in the country as needed. Within the next few days, about 2000 cases of the canned water should reach areas in need in Texas and Oklahoma.
A Red Cross spokesman told NBC News that they have been working with Anheuser-Busch to work out the logistics of shipping the water and that it will be critical to relief efforts in the areas.