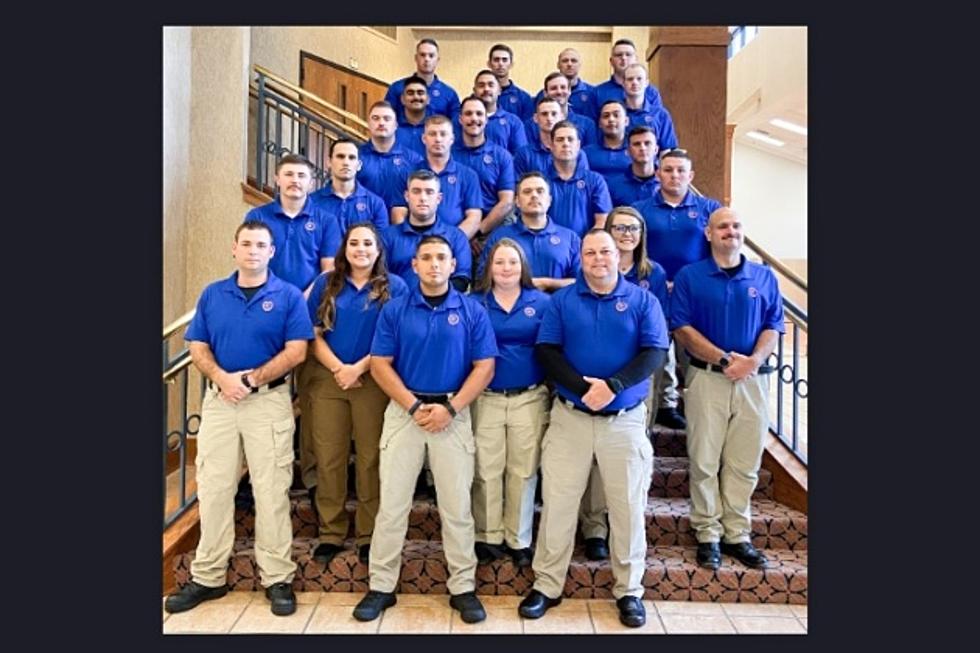 Angelina College Police Academy Graduates 27 New Cadets
Contributed Photo/Angelina College
Congratulations are in order as Angelina College has graduated their 108th Class of cadets from their Police Academy. 27 men and women, most of whom are from East and Southeast Texas, were recognized in a ceremony held July 2 at Temple Theater on the AC campus. Angelina College Training Specialist Jack Stephenson served as keynote speaker.
Angelina College was issued a license to operate a police academy in 12 East Texas counties in September of 1993 by the Texas Commission on Law Enforcement (TCOLE). The academy offers basic and in-service training courses at sites throughout Deep East Texas with the assistance of an advisory board which assists in directing the academy.
The graduating cadets of Class 108 includes Jacob Adaway (Colmesneil), John Allums (Alto), Andrea Alvarez (Lufkin), Danny Arce (Huntsville), Matthew Best (Huntsville), Kayla Bland (Conroe), James Cercone (Lufkin), Austin Goins (Onalaska), Tim Green (Palestine), Hunter Husband (Austin), James Hutcherson (Crockett), Daniel Johnson (Woodville), John Lunsford (Anahuac), Orlando Martinez (Nacogdoches), Isaac Montilla (Lufkin), Nicholas Ocasio (Cypress), Joe Parker (Longview), Jerry Payne III (Martinsville), William Poland (Lufkin), Jeremiah Reichert (Silsbee), Brian Rivas (Huntsville), Lonnie Steele (Livingston), Collin Strother (Vidor), Stephen Stroud (Shelbyville), Lesley Wade (Zavalla), Austin Walker (Lufkin) and Bennett Weise (Cypress).
The class valedictorian was Collin Strother; James Cercone earned the Top Gun award, John Allums earned the Best Driver award and Andrea Alvarez received the Director's award.
Academy staff members include Doug Conn, Chief of Police; Lt. Jason Burrous, Training Manager; Lt. Randy Holland, Training Manager; Officer Jack Stephenson, Training Specialist; and Kim Capps, Administrative Assistant.
LOOK: 100 years of American military history