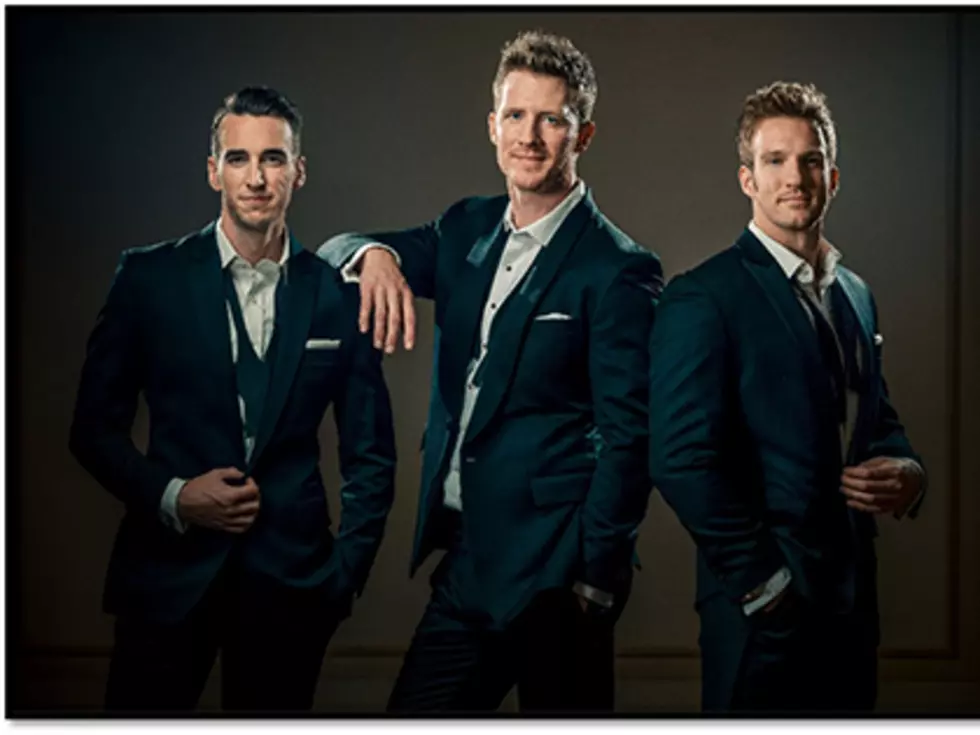 With 200 Million Music Video Views, This Trio Coming to Lufkin
Contributed Photo/Angelina Arts Alliance
Until a few weeks ago, I had never heard of the musical group named GENTRI.  That all changed when I had Aubrey Prunty and Kivana Ford on the Merrell in the Morning Show.  They are with the Angelina Arts Alliance and during our interview, Aubrey and Kivana were giving the KICKS 105 listeners an update on some of the upcoming shows their group was bringing to East Texas.
They mentioned that GENTRI would be coming to the Pines Theater in downtown Lufkin on Saturday, September 17. They explained that GENTRI, which is short for "The Gentlemen Trio" was established in June 2014 and is comprised of three dynamic tenors: Brad Robins, Casey Elliott, and Bradley Quinn Lever. The fourth member of the group is the award-winning composer, arranger, and producer Stephen Nelson.
GENTRI has performed all over the United States and across the globe. They have shared the stage with world-renowned talent, including Tony Award-winning powerhouse Kristin Chenoweth (who will also be coming to Lufkin soon), international tenor sensation Alfie Boe, Tony Award-winning vocalist Idina Menzel, and legendary rock bands Journey, Blondie, and One Republic.
That's impressive stuff...but, those are only words.  I wanted to watch some videos of what they truly sound like.  Take a look below and I think you'll come away very impressed.
Pretty powerful stuff, huh?
Check out all of their videos, here.
Almost all of GENTRI's albums have reached #1 on various Billboard charts. The Gents are also known for their award-winning music videos, which have been featured on news outlets around the world including ABC World News, NBC Nightly News and Inside Edition. Their music videos have amassed over 200 million views on YouTube and Facebook.
Tickets for GENTRI are available now at this link. Find out more about the show here.
Eagle's Landing on Lake Sam Rayburn
Eagle's Landing is the new subdivision on Lake Sam Rayburn that features pristine lakefront lots and acreage. Call East Texas Rec Land Realty at 936-632-0040 for details.
The Best Country Singer From Every State
Some states, like Oklahoma and Texas, are loaded with famous country singers. Others, like Nevada and Maine, are still looking for a real breakthrough artist. See the best and most successful country music artist from all 50 states, starting with
Hank Williams
and Alabama.