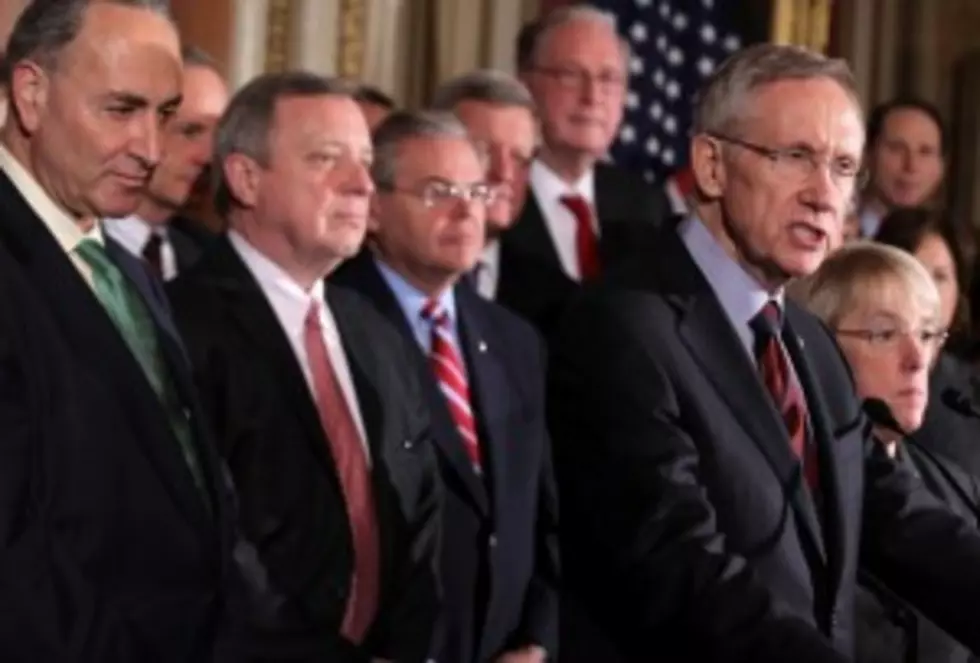 Will There Be A Government Shutdown Tonight?
Top Democrats and Republicans raced against the clock Friday to avoid a partial government shutdown, negotiating behind closed doors while publicly trading accusations about the cause of the standoff.
Democrats said Republicans were hung up on abortion and other issues related to women's health. Republicans insisted the size of spending reductions were still the main cause of the dispute.
If Congress and the White House fail to reach an agreement by midnight, when the current spending authorization measure expires, parts of the government will close down.
That means 800,000 government workers will be furloughed and a range of government services will halt, though essential services such as law enforcement will continue to function.
President Barack Obama discussed the issue over the phone Friday morning with House Speaker John Boehner, R-Ohio, and Senate Majority Leader Harry Reid, D-Nevada, according to White House press secretary Jay Carney. Anticipating a shutdown, he also cancelled a planned weekend trip to Williamsburg, Virginia, with his family.
As the day wore on, Reid and other Democrats repeatedly insisted that abortion was the lone remaining stumbling block for negotiators.
"This all deals with women's health. Everything (else) has been resolved. Everything," Reid said. "It's an ideological battle. It has nothing to do with fiscal integrity in this country."
"If that sounds ridiculous, it's because it is ridiculous," he later added.