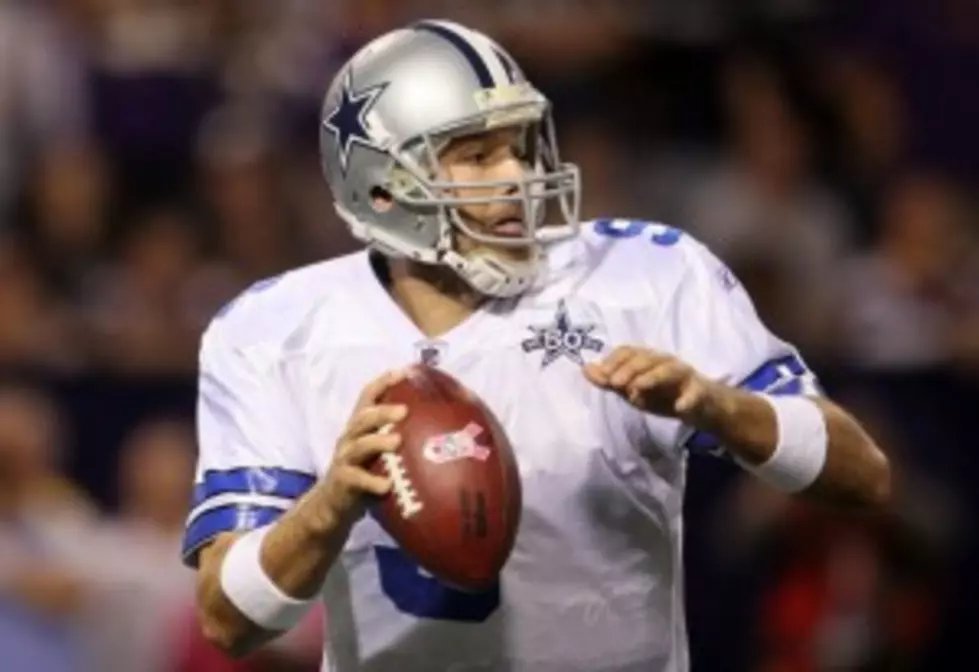 Who Will Start at Quarterback for the Cowboys?
Photo by Jeff Gross/Getty Images
With Tony Romo sidelined for 8 to 10 weeks, the Cowboys have been active this week about finding the right guy to replace him.  It looks like the quarterback who starts this Sunday may not be the long-term sub for Romo.  Here's the scoop.
Brandon Weeden entered Sunday's game in Philadelphia after Romo left the game with a broken clavicle, and he ended up tossing a key touchdown pass to Terrance Williams to help the Cowboys escape with a win.  So Weeden will be the guy, right?  Maybe not. At least not the entire time Romo is out.
NBC 5 in Dallas is reporting Weeden will start this Sunday, but it's likely that Matt Cassel will be the starter as soon as he's up to speed on the inner workings of the Cowboys offense.  Cassel came to Dallas this week from the Buffalo Bills in a trade.
What if Weeden is awesome this Sunday against the Falcons and throws for 400 yards and 4 touchdowns?  Then the Cowboys might keep him in.  If he's not awesome, they've got a good insurance policy in Cassel, who has been in the league for 11 years. Oh, and Kellen Moore was moved up from the practice squad this week and he will be Weeden's backup against Atlanta Sunday at AT&T Stadium.
No pressure on Weeden, Cassel, Moore, or Romo's clavicle, right?  One rough tackle and an unexpected fracture, and all of these new scenarios were set into motion.  Will the Cowboys survive it?  We'll know more on Sunday.