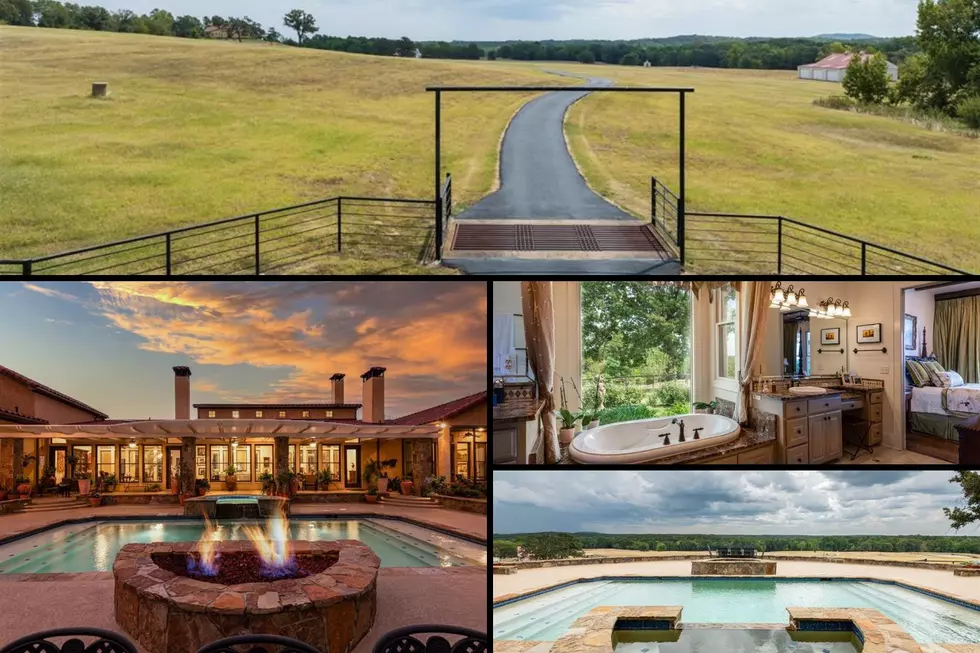 The Most Expensive Ranch Currently For Sale in Gilmer, Texas Looks Relaxing
CARROLL BOBO via realtor.com
Most people think of Gilmer, Texas as a small town with charm in East Texas. Not exactly gigantic with the last population check coming in 2020 with just shy of 5,000 people but it's a great place to live. Especially if you are looking to purchase what is currently the most expensive ranch or property for sale in Gilmer. As I was looking at photos online, this place is just perfect if you're looking for a beautiful piece of land to call home so you can relax and enjoy the gorgeous Texas scenery. 
The address for this place is 1325 FM 1795 in Gilmer, TX 75644. The very nice home comes with 3 bedrooms, 3 ½ bathrooms, is a total of 5,156 square feet and the property is 111.58 acres of land. So, you have plenty of room between you and your neighbors. The home was built in 2008 and it looks like it has been taken care of as you look through the pictures below. 
The Most Expensive Ranch in Gilmer, TX For Sale Has Lots of Extras
The list price is currently $2,750,000 which is a lot of money, but whoever purchases this place is getting a lot of land. The beautiful property has lots of the extras that you would want including a really nice master suite, a heated pool, and even a barndominium guest house that has 4-bedrooms. 
Perfect for Hunting and Fishing
If you love to spend time outdoors hunting and fishing this property would be ideal. Just look at these photos for yourself, you're going to love how relaxing this place looks. 
Most Expensive Ranch For Sale in Gilmer, TX
The beautiful home comes with over 111 acres of land.
Beautiful Home in Southlake, Texas
This gorgeous home in Southlake, TX looks like something out of a Disney movie.
Incredible Property For Sale in Henderson, TX
This home and property is what dreams are made of, look at these photos.