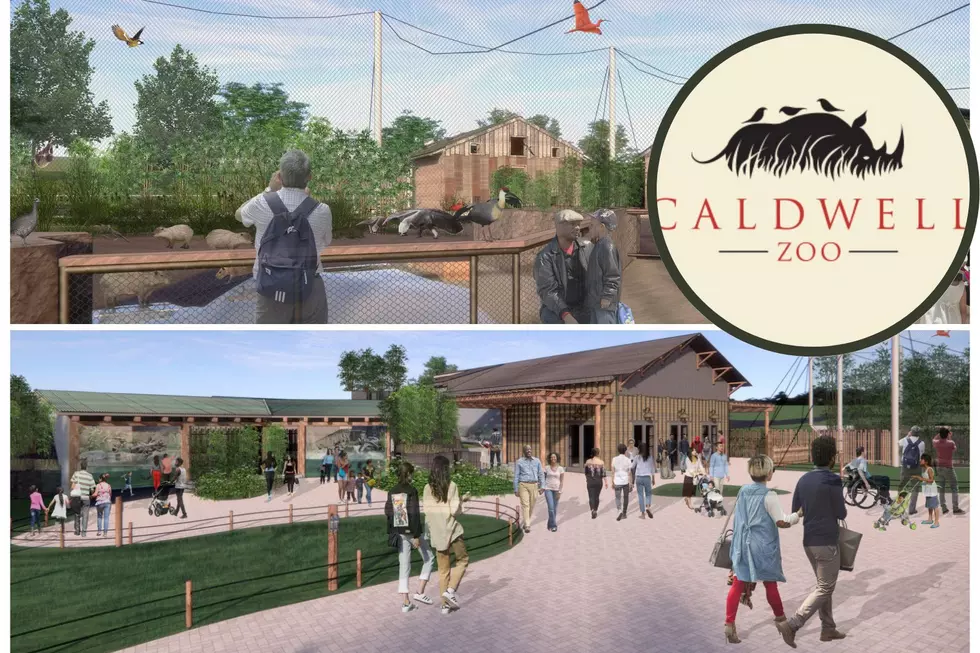 Construction Underway For New Exhibit At Caldwell Zoo In Tyler, TX
Caldwell Zoo
We received some exciting news from our friends at the Caldwell Zoo in Tyler as they are preparing to add some cool new exhibits and improvements to the Zoo in the near future!
Get Ready To See Major Improvements To Certain Areas Of The Zoo.
According to press release we received The Caldwell Zoo announced the exciting news regarding major improvements, a complete remodel of the South American section of the zoo has been unanimously approved by the board of trustees. The plans will add a vast array of alluring animals and beautiful birds to a major part of the zoo.
The New Amazon River's Edge Exhibit
The Amazon River's Edge will highlight animals from South America in beautiful and expansive habitats. Along with the addition of dynamic animals, new guest experiences will be a part of the remodel. Features of The Amazon River's Edge exhibit will include:
Jaguar, third largest feline on the planet
A flowing river water feature with giant river otters
Quiet arboreal habitat for the sloth
Walk-through aviary featuring a dazzling array of birds
Giant anteater
Capybara
New event space and meeting areas
Take A Look At The New Education & Events Center That Will Be Added.
Amazon River's Edge will feature many species that are threatened or endangered in the wild. Selected exhibits will be linked to future Caldwell Zoo supported conservation projects in wildlife "hot spots" and communities in the Amazon region. Guests will get to experience the animals in meticulously designed habitats that closely resemble native environments. The plans by BKP Architects have been carefully developed over many months and construction will begin shortly with an estimated completion expected between 14-18 months.
Activity Ideas for Young Kids in East Texas
Here are some fun ideas for kids under the age of 2-years-old
Here are 14 Exotic Animals That You Can Own in Texas
Texas has an estimated 7.2 million dogs, more than any other state, this according to the American Veterinary Association. Safe to say, dogs are a Texan's best friend. But perhaps you're interested in branching out a bit and adding a less common exotic pet to your home.
Granted a few of these exotics are regulated and will require permits.
Huntsville, TX Inmates Celebrated Father's Day with Their Kids
The Texas Department of Criminal Justice posted some of the photos from the 'Day with Dad' event, and they are bringing smiles to our faces today.