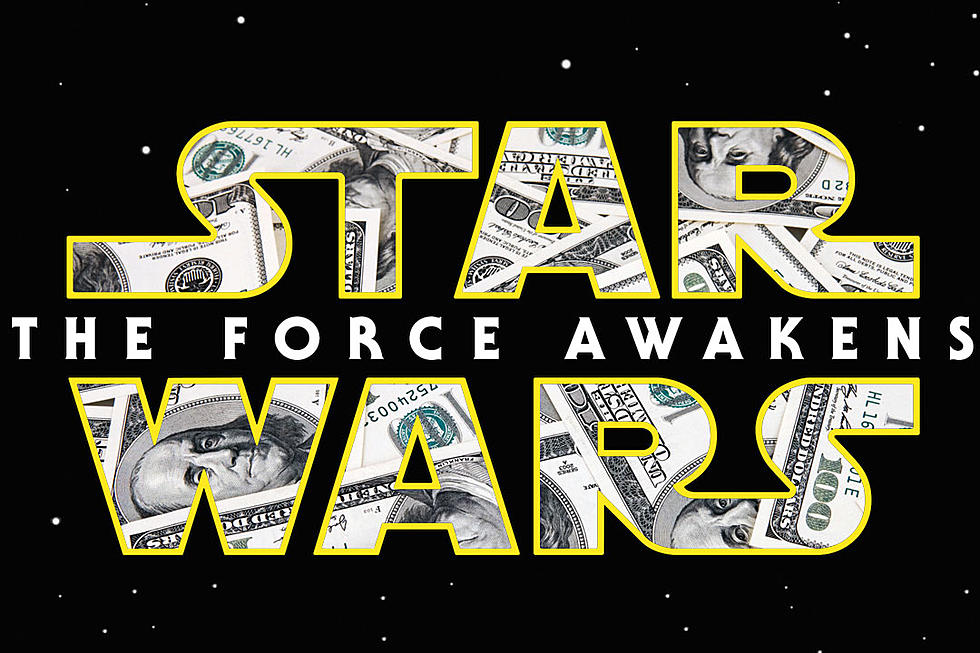 'Star Wars: The Force Awakens' Already Breaking Box Office Records, Made $57 Million on First Night
Lucasfilm/Getty Images
Most people assumed that Star Wars: The Force Awakens would break box office records in its opening weekend, but no one thought it would happen quite this fast. With only one night of preview showings in the books, Disney announced that The Force Awakens has already made $57 million, setting a new record for preview night.
Star Wars: The Force Awakens shattered the previous record of $43.5 million, which was set by 2011's Harry Potter and the Deathly Hallows, Part 2. Because it's a preview night, Thursday's showings, which began at 7:00pm nationwide, will be rolled into Friday's final numbers. With $57 million already set, The Force Awakens looks likely to beat the record the biggest opening day, also held by Deathly Hallows, Part 2 at $91 million, which would make it the fastest film to ever reach $100 million.
What does this mean to Star Wars: The Force Awakens beating the all-time opening weekend record currently set by Jurassic World ($208.8 million)? It's too early to tell, but with Star Wars playing almost 24-hours-a-day in some markets (and also playing in 3D and IMAX) it's got a very good shot to surpass Jurassic World and inch closer to $250 million.
We'll continue to update over the weekend with more from the Star Wars box-office as it continues its dominant run at movie theaters.