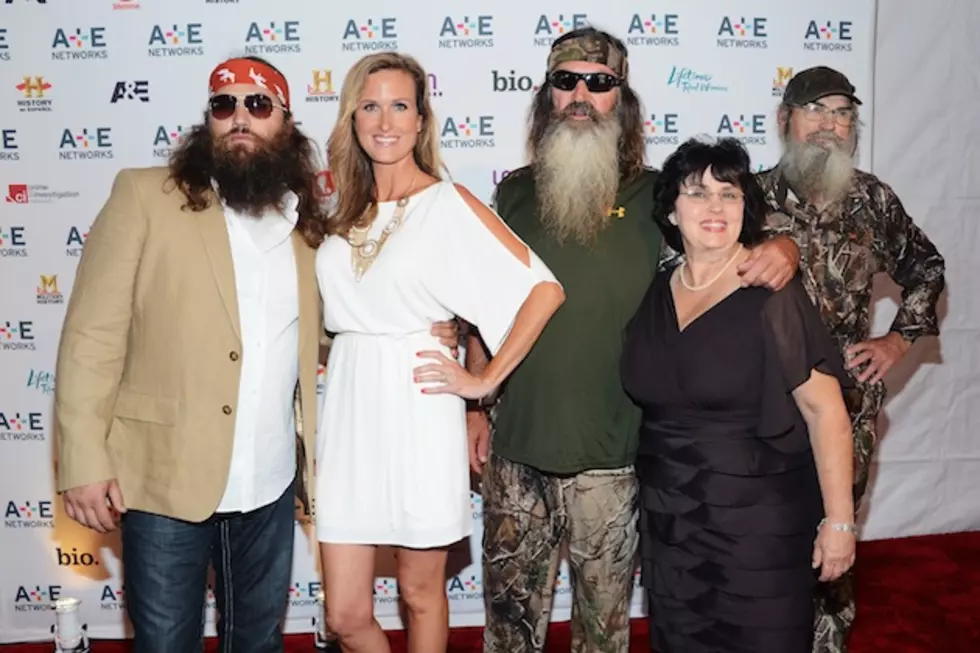 New 'Duck Dynasty' Episodes Will Include Phil Robertson
Jason Kempin, Getty Images
When new episodes of A&E's 'Duck Dynasty' begin airing in January, the suspended Phil Robertson will be right there alongside his family.
But that doesn't mean that the current controversy -- in which Robertson was suspended for anti-gay and offensive racial comments in a GQ article -- has been resolved. Nine of the 10 new episodes of 'Duck Dynasty' featuring the 67-year-old patriarch have already been shot. They will air beginning Jan. 15, 2014.
"There's no negotiation to have; we're doing the show," an insider tells EW. "We'll figure out a solution. It's just not going to happen overnight. Everybody will take a break for the holidays and regroup afterward. That's probably the smartest thing for everyone to do. Time heals a lot of wounds."
A&E hopes that along with the hustle and bustle of the holidays, the media and fan furor will settle down so that tensions -- especially around shooting future episodes -- can be resolved.
However, another source close to the Louisiana Duck Commander clan tells E!, "They're an extremely tight-knit family and they're not going to let this get in the way. [Phil] is the reason for their success -- they're not going to abandon him."
Adds the source, "They're also not about to let anyone threaten their religious beliefs."
Everything is still up in the air regarding this major 'Duck Dynasty' controversy, but the already-filmed episodes will at least give the network and the Robertson family some time to talk things through.