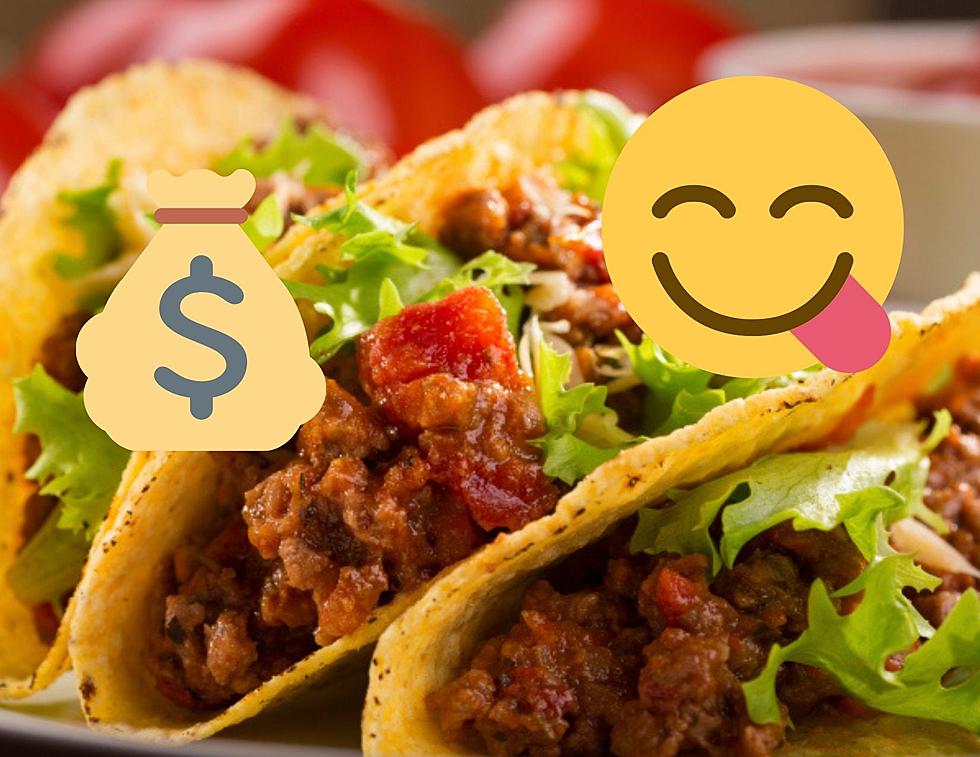 You Can Make $10,000 To Track Down The Best Tacos In Texas
Canva
I'll admit. I have a pretty cool job. I love being a radio personality, and playing your favorite music on the air.  However, I stumbled across this pretty sweet job opening that may cause me to consider changing careers.
The delivery app, Favor, is looking to hire their first ever CTO – (Chief Taco Officer).  The person chosen for the position will be paid $10,000 to travel all across the state this summer to track down the best and most authentic tacos in Texas.  The person chosen for this position will be required to eat tacos from local restaurants for least two meals each day.  After sampling your tacos, you must review and document the taco, and the establishment that it came from.
In addition to the $10,000 salary, Favor will cover all of the transportation and lodging expenses, as you travel across the Lone Star State.  They'll even pay for massages, and yoga classes so that you don't get too stressed out while on the job.  Plus, you'll get some free Favor swag, and free app delivery for a whole year.
In order to apply for this gig, you'll have to create a short video explaining why you should be Favor's new Chief Taco Officer.  After you post the video to all of your social media outlets, you'll need to fill out the job application.  All applicants must be at least 21 years-old to be considered for the job.  You can get started, and apply yourself by clicking here.  The deadline to apply is Thursday, May 12th.
Wichita Falls Needs These 8 Fast Food Places
Make the Trip to These 10 Small Town Texoma Restaurants
There's plenty of great eating places here in Texoma. And no, you don't have to drive far to find some good grubbing if you live here in Wichita Falls, but it's totally worth it if you decide to hit the highway in search of good food. Who knows, you just might find a new favorite in one of the small towns of North Texas and Southern Oklahoma.
The Top 10 Tourist Attractions In Wichita Falls According To Trip Advisor
Whether you're an outdoorsman or a patron of the arts, there are enough tourist attractions in Wichita Falls to wear anybody out. Here are the top 10 "Things To Do" in Wichita Falls according to Trip Advisor.