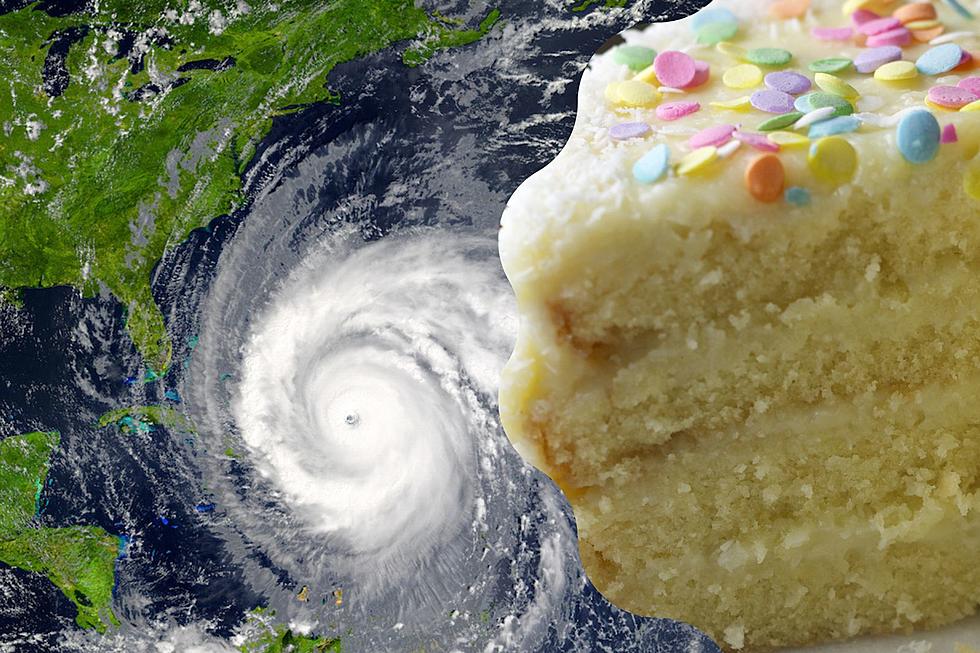 Florida Grocery Store Stops Selling Controversial Hurricane Cakes
Getty Creative Images/Canva
Sorry, you're going to have to find a different dessert to celebrate the arrival of destructive storms that tear through Florida every year.
Florida-based grocer Publix has announced they will no longer make you a cake decorated to show a colorful frosting hurricane about the make landfall.
Why Do People Want Cakes During Hurricanes?
According to WPTV in West Palm Beach, photos of the cakes are often heavily shared once a hurricane is predicted to reach Florida.
It became so much of an issue that Publix needed to put its official stance about making the cakes on its website.
In the FAQ section of the website under the question "what is Publix's policy on hurricane cakes," Publix says "it is our company policy to not produce bakery cakes that would make light of a natural disaster."
Not all Floridians see it that way, though. Some prefer the comfort of a decorative cake as a storm barrels down on the Sunshine State.
What Are Local Meteorologists Saying About The Cakes?
Lauren Kreidler, a meteorologist at WINK in Fort Myers, recently discussed here thoughts on the cakes and how she understands why people like to have them during hurricane season.
"I personally think hurricanes, tropical systems, they can be quite stressful," Kreidler said in a video shared on Instagram. "Cake always makes things much better. But I do understand how natural disasters, of course, are no laughing matter."
Publix has reminded its local stores that they should not make the cakes, but it sounds like not all of them followed the company's guidance.
"We regret if a store has not followed the policy, and we are working to rectify the situation," Publix shared on its website.
LOOK: Tropical Storm Hilary Wreaks Havoc on California and Mexico
LOOK: The most extreme temperatures in the history of every state
Stacker
consulted 2021 data from the
NOAA's State Climate Extremes Committee (SCEC)
to illustrate the hottest and coldest temperatures ever recorded in each state. Each slide also reveals the all-time highest 24-hour precipitation record and all-time highest 24-hour snowfall.
Keep reading to find out individual state records in alphabetical order.