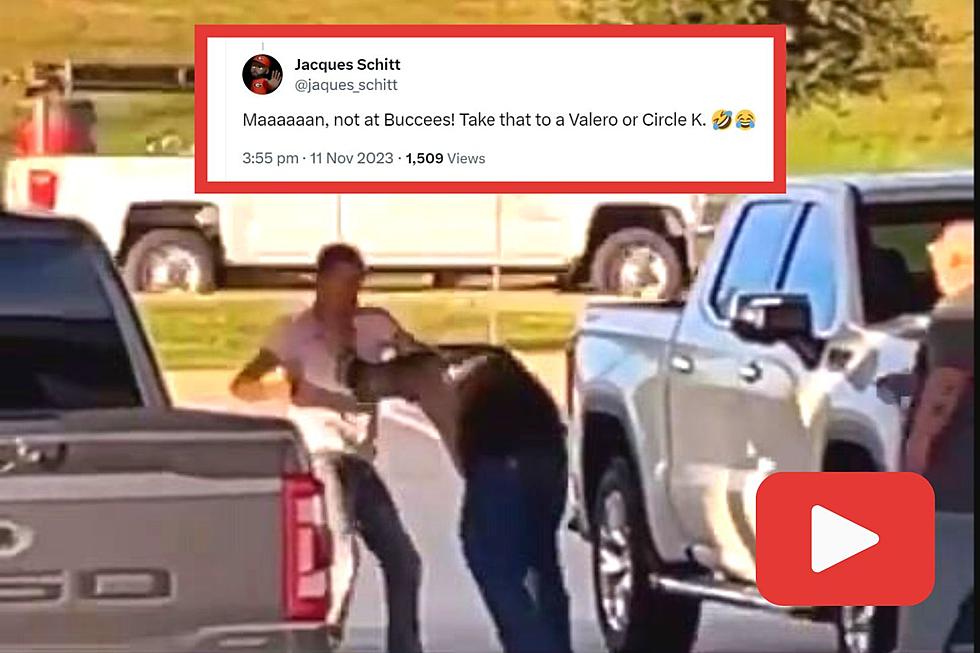 Video: Gun Pulled During a Fist Fight at a Texas Buc-ee's
screenshot from Dallas Texas TV on X Video, Canva
While we know that fights break out all the time, one of the last places we'd want to see it is at one of our Buc-ee's locations near Dallas, Texas.
Obviously, people get sideways with one another more often than we'd like. We also know that if these disagreements intensify too much, fists can start flying. It's sad to see it happen in places where there are lots of innocent bystanders roaming about--including children and other vulnerable people.
And then when one of the people involved in that fight pulls a gun? Well, that's a whole other level.
What would cause so much unhappiness at a place like a Dallas, Texas Buc-ee's when there's so much about which to be happy?
OK, yeah that sounds a bit naive and we don't mean to make light of a situation that could've taken a MUCH darker turn. And of course, we understand when tempers flare, fights can happen anywhere. Unfortunately, this particular altercation which you'll watch below eventually led to one of the men pulling out a gun and aiming it at his 'opponent.'
Dallas Texas TV X page
Buc-ee's
Take a look at more of the comments below. And guys, next time grab some beaver nuggets or a brisket sandwich and head to the house.  
Buc-ee's, Baby! 12 Things You Didn't Know About This Texas Fan Favorite
Gallery Credit: Tara Holley
15 New Buc-ee's Locations Being Built, 3 in Texas!
Here is a look at the 15 new Buc-ee's locations that are in the process of being built.
Gallery Credit: Billy Jenkins
13 Great Locations to Add a Buc-ee's in East Texas
We've put together a wishlist of great locations for a Buc-ee's location in East Texas.
Gallery Credit: Google Maps