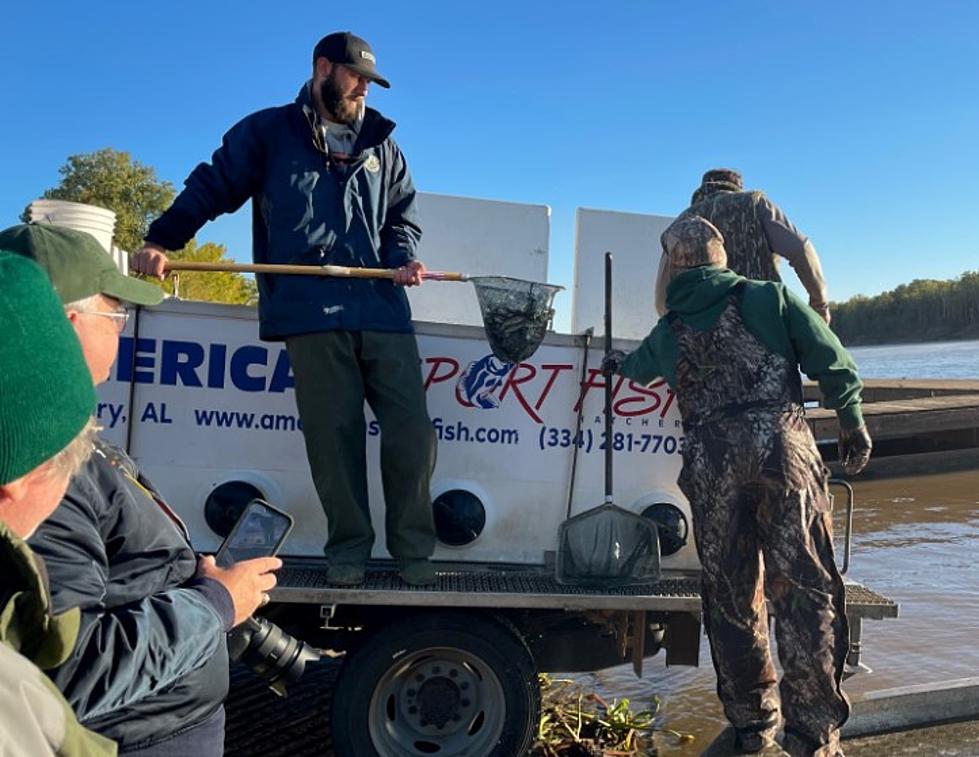 Anglers Will Benefit From Latest Bass Stocking Into Red River
From Red River Waterway Commission
The Red River Waterway Commission has just taken another quantum leap in the effort to improve the fishery in Northwest Louisiana.
Recently they took to social media to let the public know that the Commission had teamed with Louisiana Department of Wildlife and Fisheries to finish the last session of the 2023 Bass Stocking Program into Red River.
In this latest session, it's reported the RRWC strategically released 100,000 bass fingerlings into Pools 1-5 of the Red River.
Of these fingerlings, 90% or 90,000 were Florida bass and the remaining 10% or 10,000 were true F1 "Tiger Bass."
What's The Difference Between a "Florida Bass" And An "F-1 Tiger Bass"?
Americansportfish.com has this to say about these Tiger Bass which have been known to be extremely aggressive and relatively easy to catch by bass fishermen on artificial lures.
Created by our team of scientists, the Tiger Bass® has been specially bred for aggressiveness and fast growth. In well-managed lakes, they have consistently gained more than two pounds per year. Biologists refer to this fish as a true F-1, because it is a cross between two pure subspecies of bass: a special strain of aggressive Northern Bass and a pure strain of Florida Bass that comes from a proven trophy line. American Sport Fish is the only hatchery licensed to produce and sell the Tiger Bass.
The site goes on to say that "Our Tiger Bass have already gained weight of 15 pounds in eight years. We expect them to break state records in the next several years."
This is incredible news for area anglers who long for the days when Red River was an amazing fishery.
The RRWC states that the goal of this latest stocking is to introduce the Florida bass genetics to the population and provide and overall improvement to the fishery which was essentially decimated after the high water flood events of 2015 and 2016.
American Sportfish supplied the fingerlings while LDWF performed genetic testing, and strategically placed them in the most suitable habitats along the Red River.
10 Unique Things Every House In Louisiana Must Have
Living in Louisiana comes with its own set of rules. There are several items that MUST be found in your home, or you just won't be prepared for our unique way of life. We've listed ten of those things here, so if you're new to Louisiana, you'll want to head to the store now and pick them up.
Gallery Credit: Gary McCoy