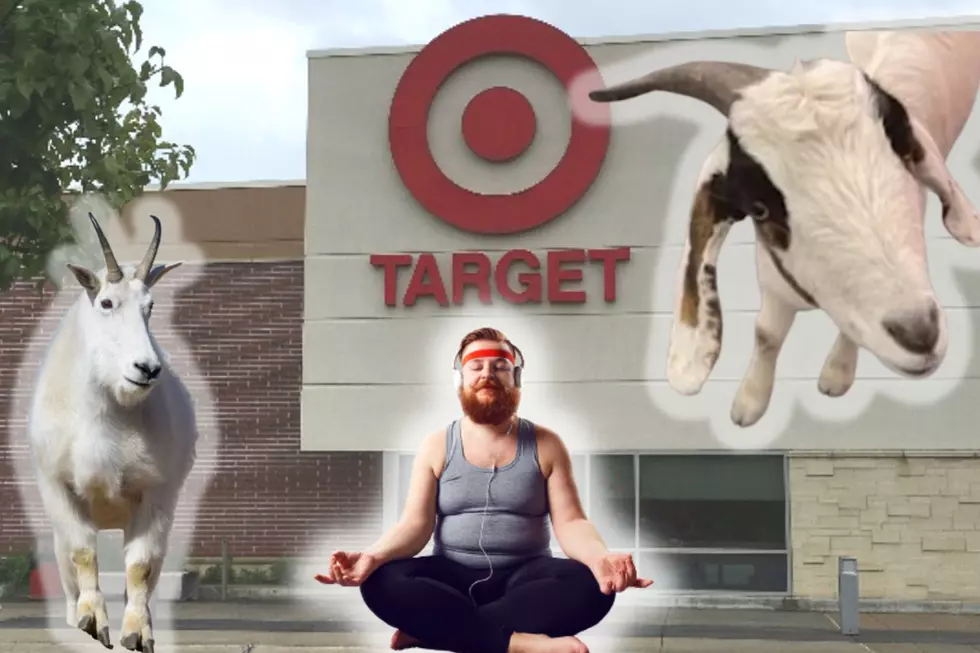 Check Out This Hilarious Goat Invasion Inside of a Texas Target
Can we please bring goat yoga to the Crossroads?
Just when you think you've heard of everything, here comes "Goats in a Texas Target Store". It happened yesterday in Harris County as officers were called to the scene of a goat invasion right inside a Target.
The weirdest part of the story is that even as we write this, investigators are still baffled about how the goats got there in the first place!
Check it out here.
After all of the confusion of having to round up these friendly albeit bleating critters, deputies surmise that most likely these goats are part of the Rodeo Houston Livestock Show.
Still, no one knows yet how they got there. Yet
We've heard the nursery rhythm for "Mary, Mary Had A Lamb", so we suspect the goats took a cue and followed their owners in. Or did they? Target has some pretty good sales right now, even if bathing suits are already on racks and it's still 40 degrees outside in Texas.
Goats have been getting a lot of love lately, and even though these Target invaders were a nuisance, you can't deny they are pretty darn cute.
They could also be a part of the goat yoga movement and were inside looking for coveted yoga blocks, which can be hard to find at times. We know, we've looked.
Not for yoga blocks, but for a local goat yoga class. Seems we will have to go to Houston, Austin, or San Antonio for this class unless you know of one closer to the Crossroads. If so... do tell! Goat yoga is one of the many ways animals help humans to reduce stress. It seems weird, but interacting with goats during yoga is known to help reduce the stress hormone cortisol in a big way!
Now if the goats running around Target reduced the stress of deputies trying to catch them is another story.
Check out these stories recently coming out of Dallas as law enforcement has found the man that freed the Snow Leopard Nova out of her cage and was just arrested for letting monkeys out too. He says he would do it again!
Top 10 Dog-Friendly Texas Cities
Sniff out these ten dog-loving big cities in Texas and see what everyone is barking about.