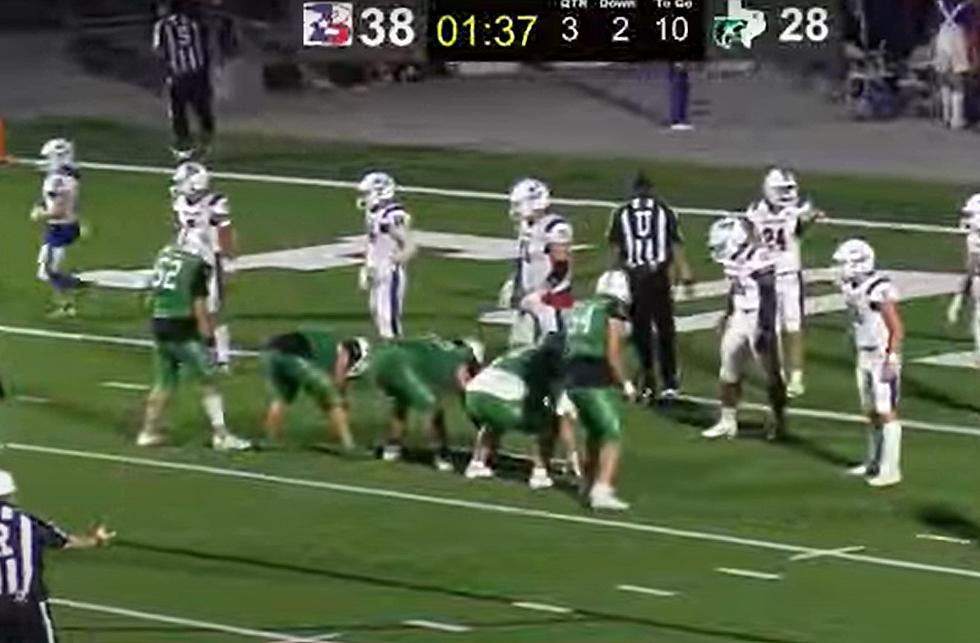 Two Players 'Life-Flighted' From Texas High School Football Game
Caddo Mills ABC via YouTube screenshot
---
Prayers are being asked for today as the Texas high school football community experienced a tragic episode at Friday night's game between the Bullard Panthers and the Caddo Mills Foxes.
Nearing the end of the third quarter, the home team, Caddo Mills, had just scored a touchdown with a failed two-point conversion try. Bullard led at that point 38-28. On the ensuing kickoff, a Caddo Mills player was injured on the play.
According to multiple reports, trainers and emergency medical technicians immediately attended to the injured players. A second Caddo Mills player also had serious injuries. It was determined that 'Life Flight' medical helicopters were needed to transport the players to nearby medical facilities.
The first 'air evac' helicopter landed around 10:30 p.m. The air medical crew spent about 15 minutes attending to one of the injured players and then lifting off from the 50-yard line to take the player to the hospital.
A landing zone for the second helicopter was set up shortly thereafter. It was reported that the second injured player was taken to the same hospital.
Caddo Mills, Texas is a town of about 1500 residents. It is located in Hunt County between Greenville and Garland.
No updates have been given on the condition of the injured players, nor have their names been released. Please keep them and all those involved in your prayers.
New Texas Driving Laws You Need To Know By September 1st
The 5 P's Of Texas Wildfire Evacuations
In an emergency evacuation here are the things you should grab before you get to safety.