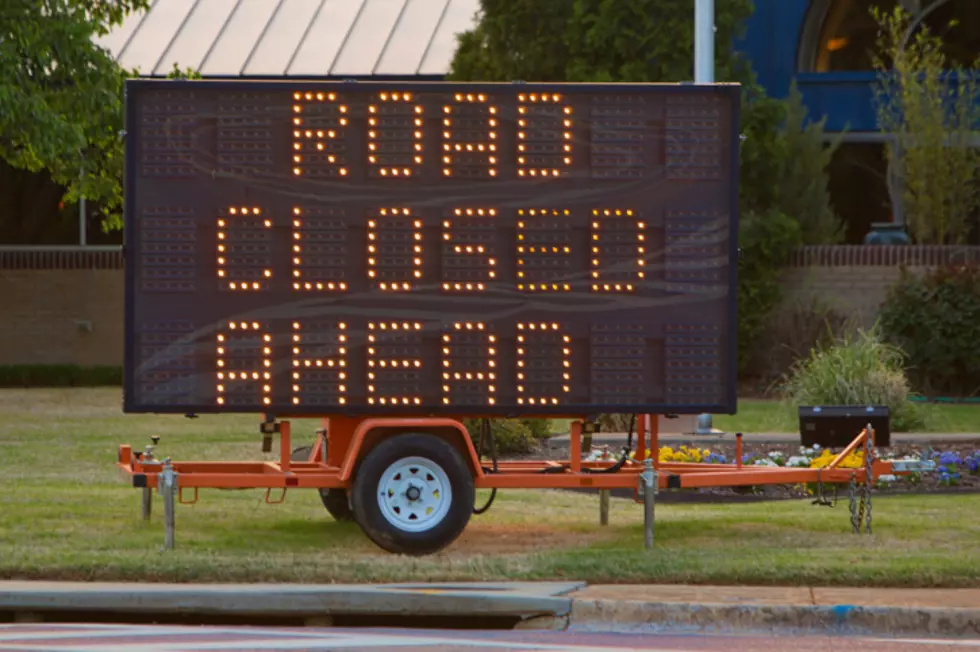 Get Ready for Closures, Detours in Downtown Nacogdoches, Texas
Jens_Lambert_Photography
Nacogdoches Motorists Beware
If your usual travel plans in Nacogdoches take you near downtown, be prepared to endure some delays and detours. A busy roadway just west of the brick streets of downtown Nacogdoches will be closed for repairs beginning Tuesday, February 7.
This project on West Main Street will require lane closures near downtown.
What Roads Will Be Affected?
Road crews with the Texas Department of Transportation will be milling all four lanes of West Main Street from North Street to Pearl Street in Nacogdoches along Business Spur 21/Main Street.
The road work will begin as scheduled depending on the weather. Although we are expected to have several nice, sunny days through Monday, February 6, forecasters are expecting rain chances to return by Tuesday afternoon and evening and then continue through Wednesday.
Regardless, this milling of the road will happen either on schedule or a few days later.
What about the Nacogdoches Police Department and County Courthouse?
Yup, those places are located right in the middle of the work zone.  Since that section of West Main Street will be closed to all traffic during the road work, anyone needing access to the courthouse or NPD will just need to re-route off of Pearl Street for the police department and Pilar Street for the courthouse.
Anyone traveling near the construction zone, such as near the intersection of Main Street and North Street should reduce speed and stay alert near the work zones for workers and moving equipment.
Space Shuttle Columbia - 20 Years Ago
A look back to the tragic events of February 1, 2003, when the Space Shuttle Columbia broke apart during re-entry sending a wide swath of debris over Deep East Texas.
Dedicated Piercing & Jewelry Studio In Nacogdoches, Texas
Every piercing they do is hand done without the use of a piercing gun. The space has a very zen feel.