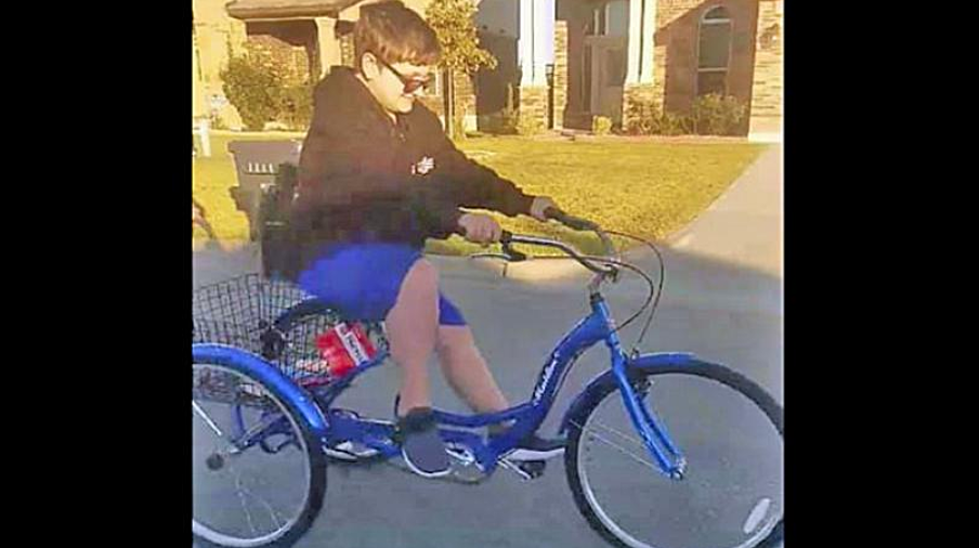 Disabled Teen Left Stranded Thanks to Porch Pirate Bike Thief
Julie Hays KWTX News 10
Well, let's hope that a certain bicycle thief in Robinson is waking up this morning thinking "Oh no, I picked the wrong kid to steal a bike from."
Word is out now about young Chandler Hooper of Robinson and the bike that was gifted to him so that he could play with his siblings and enjoy some mobility. That gift was stolen right off his porch Wednesday afternoon between 4:30 p.m. and 5 p.m.
Stealing a bike from a kid is the worst. Stealing a bike from a disabled kid? How do ya come back from that? Hopefully, we all get to find out and that the person who took the bike realizes what it meant to Chandler. The bike was a big part of how the boy gets around, not to mention his ability to just enjoy being a kid with his brothers and sisters. Please, If you know who took this bike, urge them to return it. The family would probably take it back no questions asked.
Let's spend a minute looking at why this bike is so special. Chandler has a rare disorder that requires chemotherapy. He suffers from neurofibromatosis, and he also has scoliosis. The bike was made especially for him. He has spent so many months in casts doctors actually discovered one of his legs had grown 1.5 inches longer than the other. He needs this special tri-cycle, or bike-trike style bike, to be able to ride at all. He can't just go out and get a regular replacement.
Julie Hayes with News 10 interviewed Chandler Hooper's parents. They said the young man's question was, "Why do people steal? How could they be mean like that?" Here is a child fighting a genetic disorder that can cause tumors and bone deformities. That should be enough for him to have to deal with. I really hope this boy gets his bike back super fast. We're pulling for ya Chandler.
If you know anything at all about the bike in the photo below, please call Robinson Police at 254-662-0525.