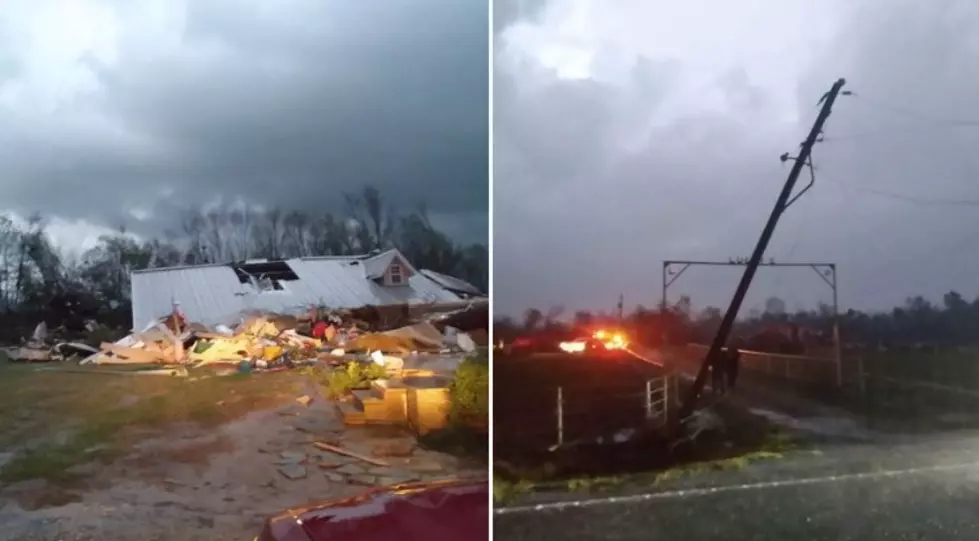 Amazing Videos of Tornadoes and Damage in Texas
Twitter photo
Widespread damage and several injuries have been reported in communities all across the Ark-La-Tex after an intense wave of storms roared through the region.

The Weather Channel reports one truck driver had to be rushed to the hospital after his big rig was blown over in southern Oklahoma.
https://youtu.be/0QmIY2cSeL4
Dozens of homes are estimated to be damaged in northeast Texas, trees and power lines were down across the region and hundreds of flights canceled at Dallas area airports.
Power was knocked out to more than 40,000 homes and businesses during the height of the storm and crews will spend the weekend trying to restore this power.
Greenview, TX just south of Sulphur Springs minutes ago. #TXwx @NWSFortWorth pic.twitter.com/kxrvAVhk96
In Powderly, Texas, Fire Chief Roger Bussell says as many as 30 homes are damaged in that community. He says several people were hurt, but most are expected to be ok.
EMS crews also responded to Hopkins County in Texas where several homes were destroyed.
The Salvation Army has moved in to several communities to help folks impacted by these storms.
https://youtu.be/QnQE7YpBnls
BREAKING: Large tornado has prompted a Tornado Emergency in Idabel, Oklahoma. pic.twitter.com/GGR7JE9sJD
https://youtu.be/on1DI72AYSo
The 10 People or Apps Shreveport Trusts Most For the Weather
Answers To Louisiana's Most Fascinating Weather Questions
In Louisiana we experience nearly every type of weather condition known to man, and because of that there are plenty of questions as to how/why these things happen. Here's what we've found.