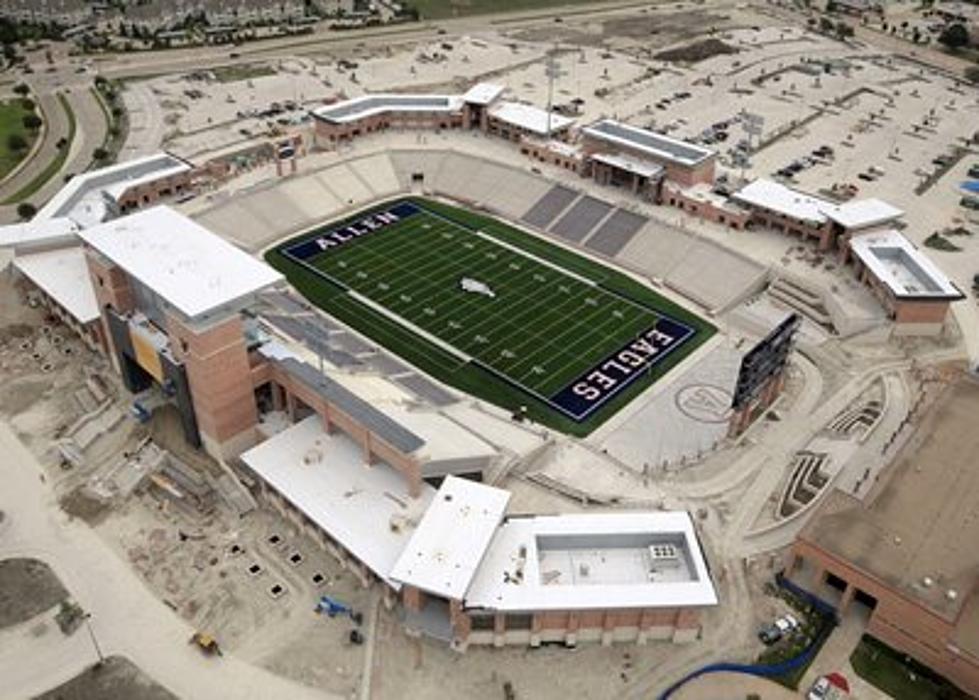 Allen ISD Opens $60 Million Dollar Football Stadium
via Facebook/Allen Independent School District
Taxpayers in a school district outside Dallas are now the proud owners of one of the most expensive high school football stadiums in the country.  The Allen ISD's Eagle Stadium is a gleaming $60 million facility with seats for 18,000 fans, a 38-foot-wide high-definition video screen, a towering upper deck, and, oh yes, corporate sponsors.
Welcome to the new home of Eagles Football.
Sports Illustrated and CNN report the Allen ISD raised the money for its new stadium as part of a $120 million bond issue that passed with nearly 64 percent of the vote.  Even with that much support, critics say spending $60 million on a football stadium is outrageous at a time when education budgets are being cut to the bone all over Texas.
School officials and athletic boosters defend it.  They say the stadium will be a community centerpiece and source of pride for years to come and it will more than pay the costs of operating it.
As big and gaudy as Eagle Stadium is, it's not even the biggest or the most extravagant stadium complex in football-crazy Texas.  The Berry Center in the Cypress-Fairbanks ISD outside Houston opened in 2006, at a combined cost of $84 million dollars.