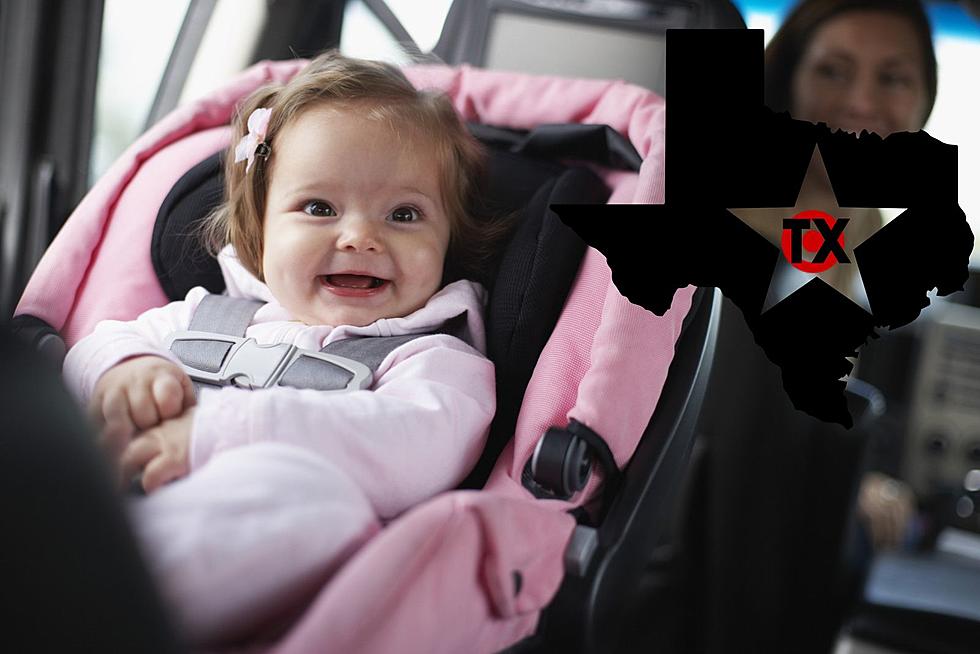 Trade In Your Kid's Car Seat At Target In Texas
Getty Stock/ThinkStock/ Canva
Trade in your old car seat for a discount on a new one.
Is your child's car seat expired?
Car seats need to be replaced at least every 6 years or after an accident.
Child car seats are costly.
Strapping your child in a car seat every day can get a little monotonous. Why not switch things up and get a new car seat?
A new one will have fewer snacks stuck to the inside, and will actually be even safer for your growing bundle of joy. Justify the price with this great program from Target stores in Texas.
Twice a year you can trade in your car seats and get a discount on a new seat at the big box retailer. Recycle your old or damaged car seat there from April 16-29, 2023.
Redeem a coupon on your Target app or Target.com/circle to get 20% off of a new car seat, stroller, or select baby products. You will have until May 13, 2023 to use it.
Target Stores Have Recycled 2.19 Million Car Seats Since 2016
Sadly Target doesn't carry my new favorite car seat. Recaro makes amazing racing seats, and they also have a line of baby gear.
If your husband isn't super sold on the idea of having kids, just show him these Recaro child seats and strollers. They aren't actually that much more expensive compared to other child seats on the market.
New car seats at Target range from around $100 up to almost $300. Finding an old one to recycle really sounds appealing knowing you will be getting up to $60 off on a new seat for your kid.
40 Kids From Texas Went Missing In March
These children from across Texas went missing in March. Please look through the pictures of these missing boys and girls and share them with your friends on social media.