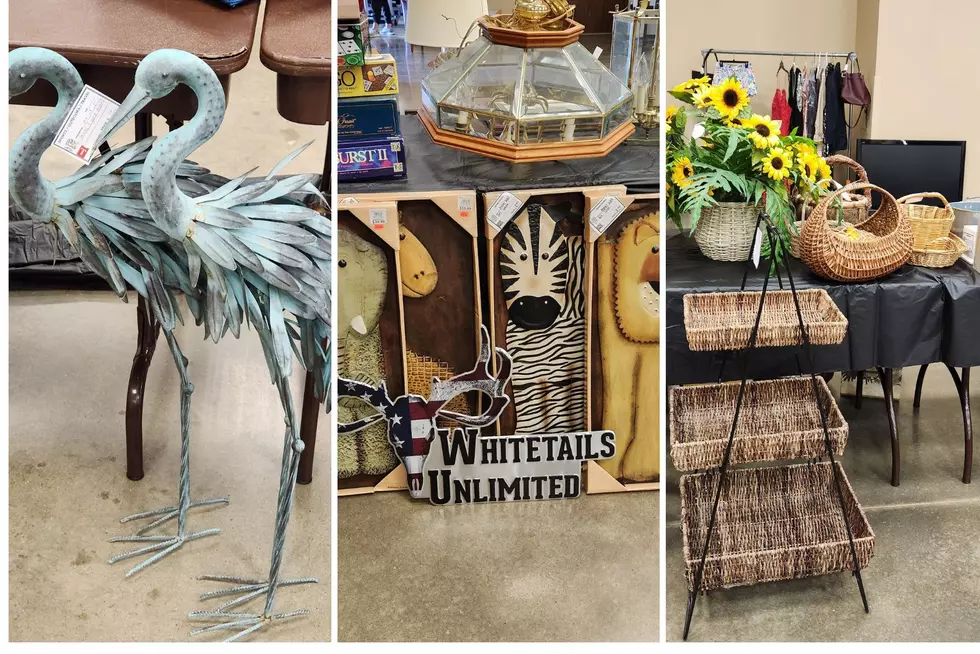 Rummage Sale With A Cause In Lufkin, Texas
junior league of lufkin via facebook/canva
The Junior League of Lufkin is getting ready for its 8th Annual Rummage Sale. They are setting up right now in the Pitser Garrison Civic Center located at 601 North 2nd Street.
This one-day event happens on Saturday, November 12, 2022 from 8 am until 3 pm. Not only will you be able to find high-quality items for a reasonable price, but you are also positively impacting people in the Lufkin area who are in need.
Anyone can come and shop. They also provide cash vouchers through local human services agencies to individuals in need, and they can get in on the shopping at little to no cost.
The Junior League Of Lufkin Rummage Sale Is This Saturday
The Junior League of Lufkin does so many great things in our area. They have chosen to support a variety of human services organizations with this sale.
Here is a list of just a few of the places you will be helping to support by going to the sale.
Godtel
Buckner Family Place
The Mosaic Center
Family Crisis Center
The Mantooth House
They are heavily involved with these agencies and their missions in our town. They all do amazing work and are a benefit to our community.
They all offer services that sometimes fall outside of the things that are provided by the government. Helping so many people during the hard times in life, making transitions easier for the people they help, and providing many with a second chance are just a few of the notable situations these agencies positively impact every day.
Admission is $2 CASH. If you are interested in the Junior League Of Lufkin and its mission CLICK HERE.
Here is a quick look at just a few of the items at the sale.
Junior League Of Lufkin Rummage Sale
Here are just a few of the items you can find at the sale in the Pitzer Garrison Civic Center in Lufkin.
Hudson, Texas Home With An Indoor Basketball Court
Technically in Hudson, this home at 328 Westwood Loop, Lufkin is a $1.49M basketball lover's dream. There is even a secret room, see if you can spot it.
29 Kids Have Disappeared In Texas Since October 1st, 2022
These are children that have gone missing since October 1st, 2022. Help the National Center for Missing and Exploited Children find them by looking at the photos. Every child deserves a safe childhood.
Top 5 Texas Shaped Pools And One Lazy River
There are a lot of Texas shaped pools in the Lone Star State.
Lufkin Theater Revives America's Horror Poet For Halloween Show
The Green Room Theatre is host to Disappearing Pants Productions, a theatrical production company started over 10 years ago by Angelina county locals. They have all had professional and educational experiences elsewhere and decided to come back to Lufkin to showcase their growth and bring their style back to their roots in this community. It is their goal to introduce original works by local artists, and exciting spins on the classics. The following pictures were from the 2021 production of Nevermore: A Night In The Mind Of A Madman.