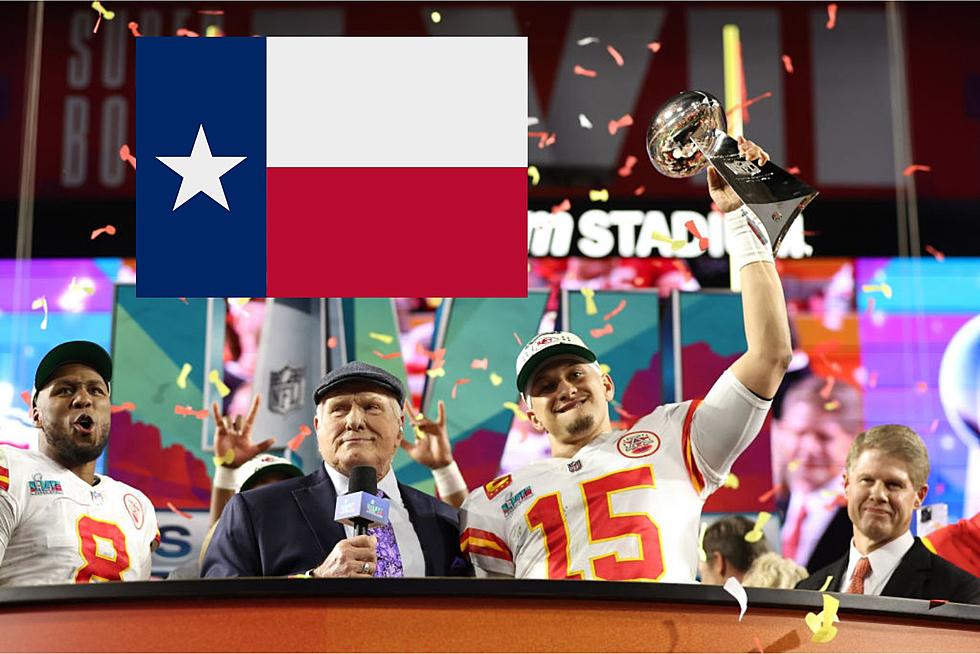 See Patrick Mahomes In Texas After Astonishing Win
getty/canva
Patrick Mahomes Named Most Valuable Player At The Superbowl
A chance to see him in person after the win
Tickets are going on sale soon
For most of us, it was a predetermined fact that Patrick Mahomes would be the MVP of the Super Bowl again after he led the Kansas City Chiefs to a third victory. Actually watching East Texas' favorite son in the game pull it off was nothing short of epic.
Now there are plans for our prodigal son to return to East Texas. According to the Tyler Morning Telegraph, he will be appearing in Tyler.
The event is being touted as "An Evening With Patrick Mahomes" and it is planned for April 1, 2023. I am assured this isn't an April fool's joke.
Tickets Go On Sale Soon To "An Evening With Patrick Mahomes" In Texas
The East Texas Speaker Forum is a nonprofit organization, and they will be presenting the event at the UT Tyler Cowan Center. Tickets will go on sale to the public on Monday, February 27, 2023.
They can be purchased through the UT Tyler Cowan Center box office. The box office hours are Monday - Friday from 9 am to 4 pm.
Ticket prices start at only $45 and go up to $125; a small price to pay to be in the same room with the three-time Super Bowl champion. You can get tickets by calling 903-566-7424 or on their website.
What would you ask Patrick Mahomes if you got a brief second of his attention? If you were going for the Eagles perhaps you could apologize. I'm certain Brittany Mahomes would appreciate that.
Top Ten Super Bowl Performances by Players Born in Texas
Here are the top ten individual performances for Super Bowl 1 through Super Bowl 56 by players that were born in the Lone Star State.
10 Players Born In Texas Playing In Super Bowl LVII
Both starting quarterbacks are from Texas, but who has the most Texans on their team?