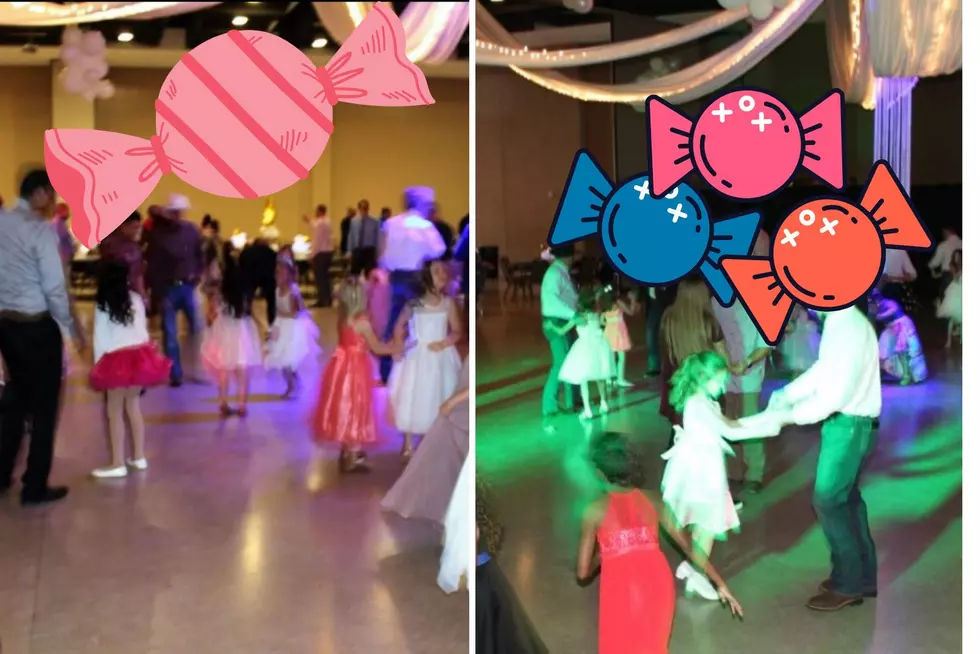 Create Sentimental Moments With Your Daughter In Lufkin, Texas
lufkinparks&recreation/facebook/canva
It would be a shame that the first time a father and a daughter ever shared a dance together was on her wedding day. To make sure that doesn't happen, the Lufkin Parks and Recreation Department are already getting their 2023 Father-Daughter dance together.
Celebrate the bond between a father and daughter with this Willy Wonka themed Daddy Daughter Dance. The event will be at the Pitser Garrison Convention Center on Saturday, January 28th from 6 pm - 9 pm.
This is a great opportunity for fathers, uncles, grandfathers, or any father figure in a girl's life to set an early example of how they should be treated on a date. If you have daughters between the ages of 5 and 15, this is a perfect event for you.
Related Article: Light Up Lufkin Is Looking For Nominations
Dance The Night Away With Your Daughter In Lufkin, Texas
The Convention Center will be decorated in a Willy Wonka theme, and I am sure there will be lots of candy involved. There will also be light refreshments and a live DJ there playing the tunes.
Tickets are just $25 per couple and you can add another $5 per daughter if you have more than one to bring. The price also includes one printed 4 x 6 picture of you both to memorialize the moment.
Tickets are $5 more per couple than last year since everything costs more now with inflation, but are still reasonably priced. This is billed as a magical night to create a cherished memory that will last a lifetime with your daughter.
See Also: Lufkin Names New Parks And Recreation Director
Sorry, no moms allowed!
29 Kids Have Disappeared In Texas Since October 1st, 2022
These are children that have gone missing since October 1st, 2022. Help the National Center for Missing and Exploited Children find them by looking at the photos. Every child deserves a safe childhood.
Get Up To Speed With Dating In Lufkin and Nacogdoches, Texas
People are speed dating right here in Deep East Texas with Loveocity Speed Dating.