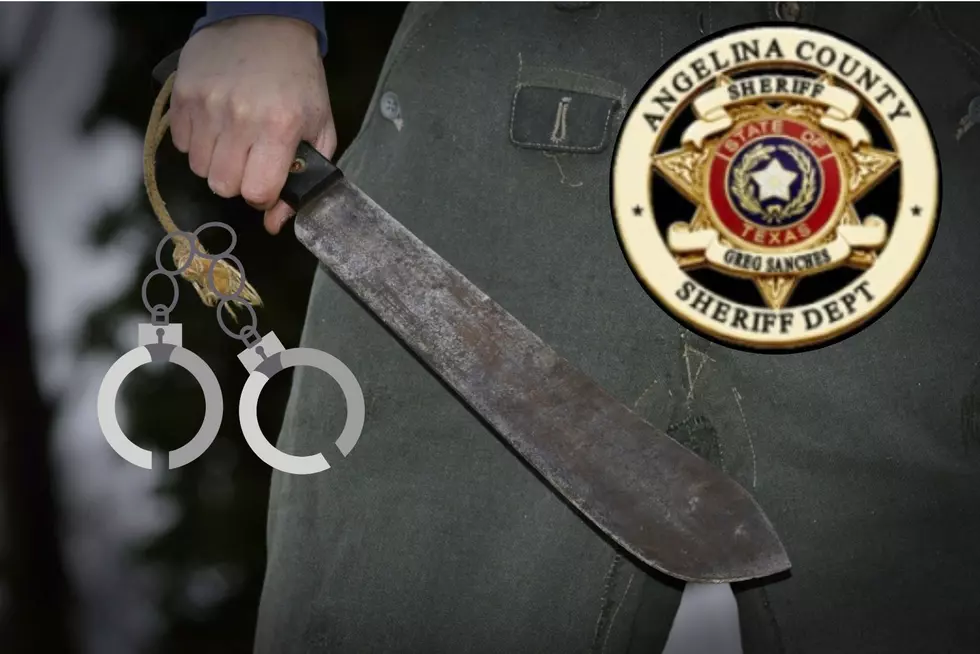 Dog Attacked With Machete In Lufkin, Texas Recovers
ACSO/Getty Stock / ThinkStock/Canva
Lufkin man, Jesus Aguilar, is currently in the Angelina County Jail after he allegedly attacked a dog with a machete. On Friday, January 6, 2023 a complaint was made to the Sheriff's Office in reference to animal cruelty.
The owner of the dog stated that the suspect arrived at their residence in the Twin Oaks Subdivision and got out of his vehicle with a machete in hand. When he started walking toward the residence the dog started barking at him.
|| Texas Murderer Caught After Almost A Year On The Run >>
Aguilar then allegedly struck the dog multiple times with the large knife usually used to clear-cut pathways of branches. After the attack that caused severe lacerations to the dog, Aguilar left the scene.
How Is The Dog That Was Attacked With A Machete In Lufkin?
When I first heard the news of the attack I assumed that the dog involved had passed away. After details surfaced about the injuries sustained, there just seemed no way that he would have survived.
The owner recently posted photos of the dog immediately after the fact on Facebook, and it was as bad as I thought. Right after the attack, the dog was rushed to the Angelina Animal Hospital and stitched up.
|| Missing Lufkin Teen Could Still Be In The Area >>
The owner's quick thinking and getting to the vet so soon surely saved a life here. Though there are multiple staples and drains at this time, it seems he will be okay.
Jesus Aguilar Accused Of Cruelty To Non-Livestock Animals
After interviewing the homeowner, witnesses, and the suspect it was determined by the Angelina County Sheriff's office that Jesus Aguilar committed a 3rd degree felony by intentionally causing serious bodily injury to the pet owned by the complainant. Aguilar is currently waiting for arraignment.
[Look] at the Almost 50 Dogs Rescued from Puppy Mill in Cherokee County
One of the things I can't get over? Despite how much these dogs have been through, you can still see how hopeful they seem. They just need to find loving homes.
5 Most Popular Dog Breeds in Texas (2022)
Here are the most popular dog breeds in the great state of Texas!