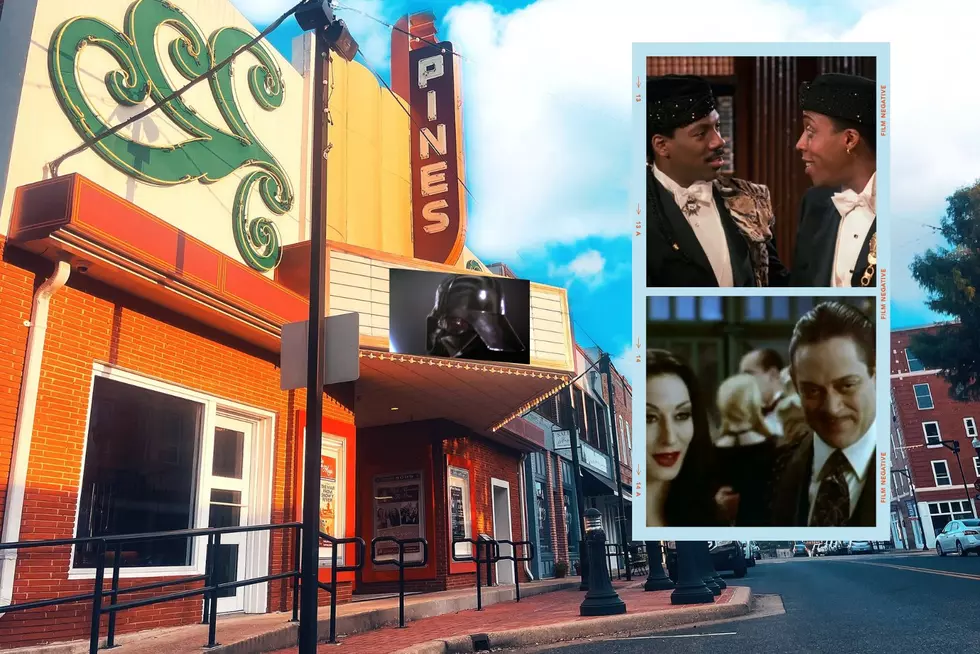 Popular Classic Movies You Need To See Coming To Lufkin, Texas
YouTube/TSM Lufkin/Canva
Lufkin has always had a love affair with movies. When the Pines Theater in downtown Lufkin opened up in the summer of 1925 it was one of the nicest theaters in this part of the state.
Back in the 80s and 90s, you could watch movies at the dollar theater once they were done at the regular theater in Lufkin. It was near where American State Bank is in the Angelina Village.
If you wanted to pay full price and not wait to see the new releases, the Town Square 4 was close to Ray's Drive-In on Timberland Drive. Now things have come back full circle and if you want to see movies on the big screen at a decent price, the Pines Theater is the place.
See These Popular Movies At The Pines Theater in Lufkin
Since the City of Lufkin purchased the Pines Theater, it has been brought back to its former glory. The Angelina Arts Alliance has recently taken over the things that go on at the theater.
Since then there have been a ton of live shows held at the theater, like the Purple Xperience coming on February 11, 2023. While doing research for that story, I came upon the entire list of movies that will be shown at the Pines in 2023.
There really is something for everyone and for every season. They are showing "Coming To America" on Friday, February 10, 2023.
This is one of my all-time favorite movies, so I took a look at the rest of the list. See for yourself all the great movies that are coming below.
2023 Pines Theater Movie Lineup
The best thing about the Pines Theater is that the concessions and ticket prices are very reasonable. Tickets to all of these movies are only $5 and are all on a Friday night at 7 PM.
A New Perspective On Lufkin