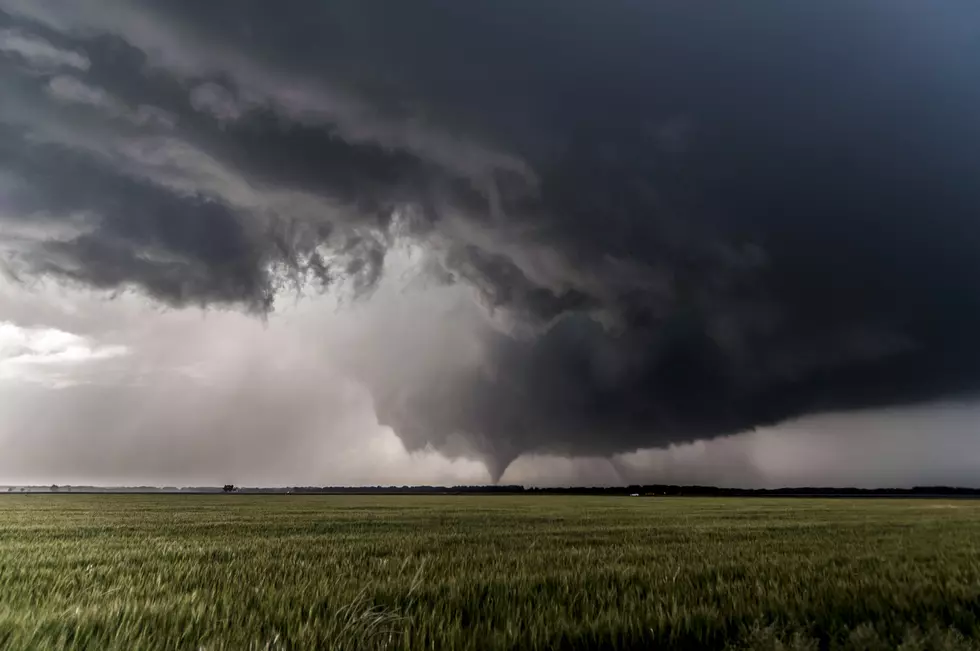 Tornadoes Possible This Afternoon Across Deep East Texas
Graham Moore
Meteorologists at the Storm Prediction Center in Norman, Oklahoma are putting out the alert that an outbreak of severe weather is possible across parts of the South over the next several days. Damaging straight-line winds, hail, and tornadoes are all in the mix.
In their latest advisories, forecasters are anticipating that the highest probabilities for strong to severe storms in Deep East Texas will occur from around lunchtime to sunset on Wednesday (February 8). Widely scattered showers have been occurring overnight across our area, but by later in the afternoon, more organized and widespread storms should start developing.
As you can tell by the map above from the Storm Prediction Center, parts of East Texas such as San Augustine, Shelby, Sabine, Newton, and Jasper Counties are included in the yellow-shaded section indicating a 'slight' probability of a severe storm happening within 25 miles to any point in that section. Areas just a little farther to the west, such as Lufkin and Nacogdoches, are in the marginal section for severe storm development.
The highest probability of tornadoes today and tonight lies in the brown- and yellow-shaded sections, which include Shreveport, Monroe, Jackson, and Little Rock.
Deep East Texas, for the most part, is in the '2%' green region, however, it will still be a good idea to have a plan ready in the event of threatening weather. Remember, you can get breaking weather alerts sent straight to your smartphone by downloading our station app and allowing news and weather push notifications. 
Colder air will start to filter into East Texas beginning Thursday and especially into Friday and Saturday as overnight lows dip below freezing.
KEEP READING: Get answers to 51 of the most frequently asked weather questions...
LOOK: The most extreme temperatures in the history of every state
Stacker
consulted 2021 data from the
NOAA's State Climate Extremes Committee (SCEC)
to illustrate the hottest and coldest temperatures ever recorded in each state. Each slide also reveals the all-time highest 24-hour precipitation record and all-time highest 24-hour snowfall.
Keep reading to find out individual state records in alphabetical order.