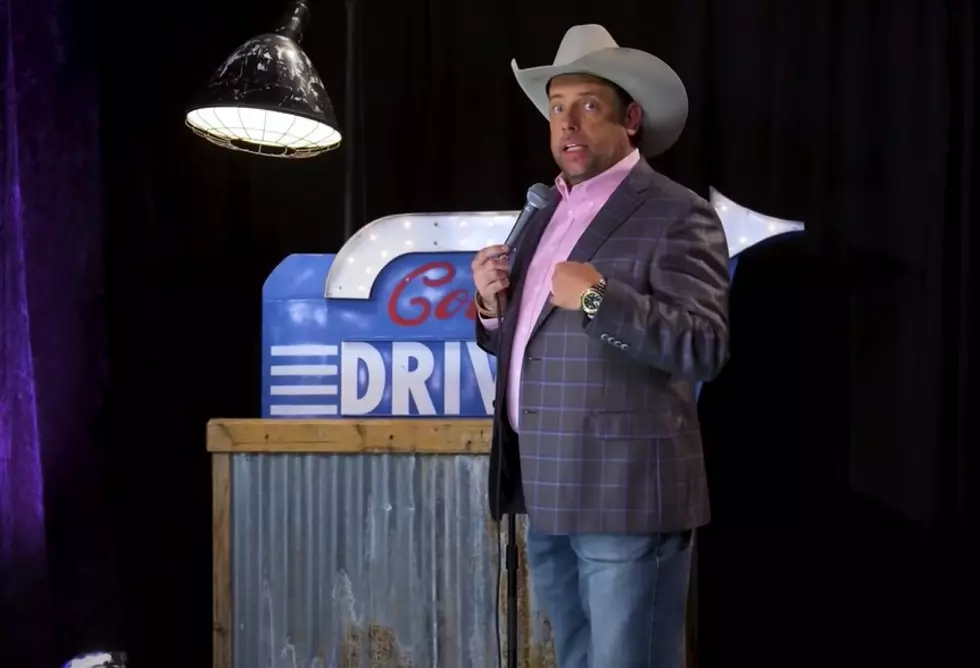 Comedy Round Up Star is Bringing His Show to Lufkin, Texas
William Lee Martin via YouTube
If one of your resolutions for the new year was to laugh more, make your plans to be at The Pines Theater in Downtown Lufkin on Saturday, January 14. The historic venue will be hosting William Lee Martin. The story-telling stand-up comedian from the Dallas/Fort Worth area will be in East Texas for one show only.
Martin is a regular at the Grand Ole Opry and the MGM in Las Vegas and has been touring for over 25 years. During the 2020 pandemic, his following on social media exploded with his positive and upbeat "4 o'clock Daily Talk" on Facebook and other platforms.
The Texas Original. sells out clubs and theaters around the country. He has three, one-hour comedy specials including "Let the Laughter Roll" which aired on CMT, plus "Standing in the Middle" and "The Nutcracker: a Christmas Special based on his Vasectomy" which are currently streaming on Amazon Prime, Apple TV and the Comedy Dynamics Network. He can also be heard regularly on Laugh USA and Jeff & Larry's Comedy Roundup on Sirius XM.
Martin's material is relatively clean but there are times when his subject matter is just a little blue, so his show may not be suitable for all audiences. He resonates well with people from the South because he looks, talks, and acts like a huge demographic of this country without having an agenda, being negative, or complaining about things. Family and friends still affectionately call him by his nickname, "Cowboy Bill."
Tickets are available now and range in price from $25-$48. Click here for more details and to purchase your tickets.
Ice Skating in the Pines in Lufkin, Texas
The inaugural Ice Skating in the Pines is happening December 3 through January 8 at the Pitser Garrison Convention Center in Lufkin. Here's a behind-the-scenes look at this wonderful holiday event.
The Top 10 Most Expensive Towns to Buy Homes in East Texas Will Surprise You
A home is one of the biggest and most important investments you'll ever make. And it's no secret that as mortgage rates have risen the past year, home prices have risen as well. If you're thinking of moving to the Tyler, TX area, here are the most expensive towns to buy a home in.